Shepparton Arts Museum Latest Drone Images
Our aerial drone services were on hand throughout the duration if the construction process.
In conjunction with our time-lapse of the greater Shepparton City councils SAM site project we took a series of drone stills and video across the entire build of the site.
The services provided a diverse portfolio of images for Greater Shepparton City Council as well access to a different point of view when monitoring progress and major milestones.
We have loved working on this project producing captivating visual content for Shepparton City Council.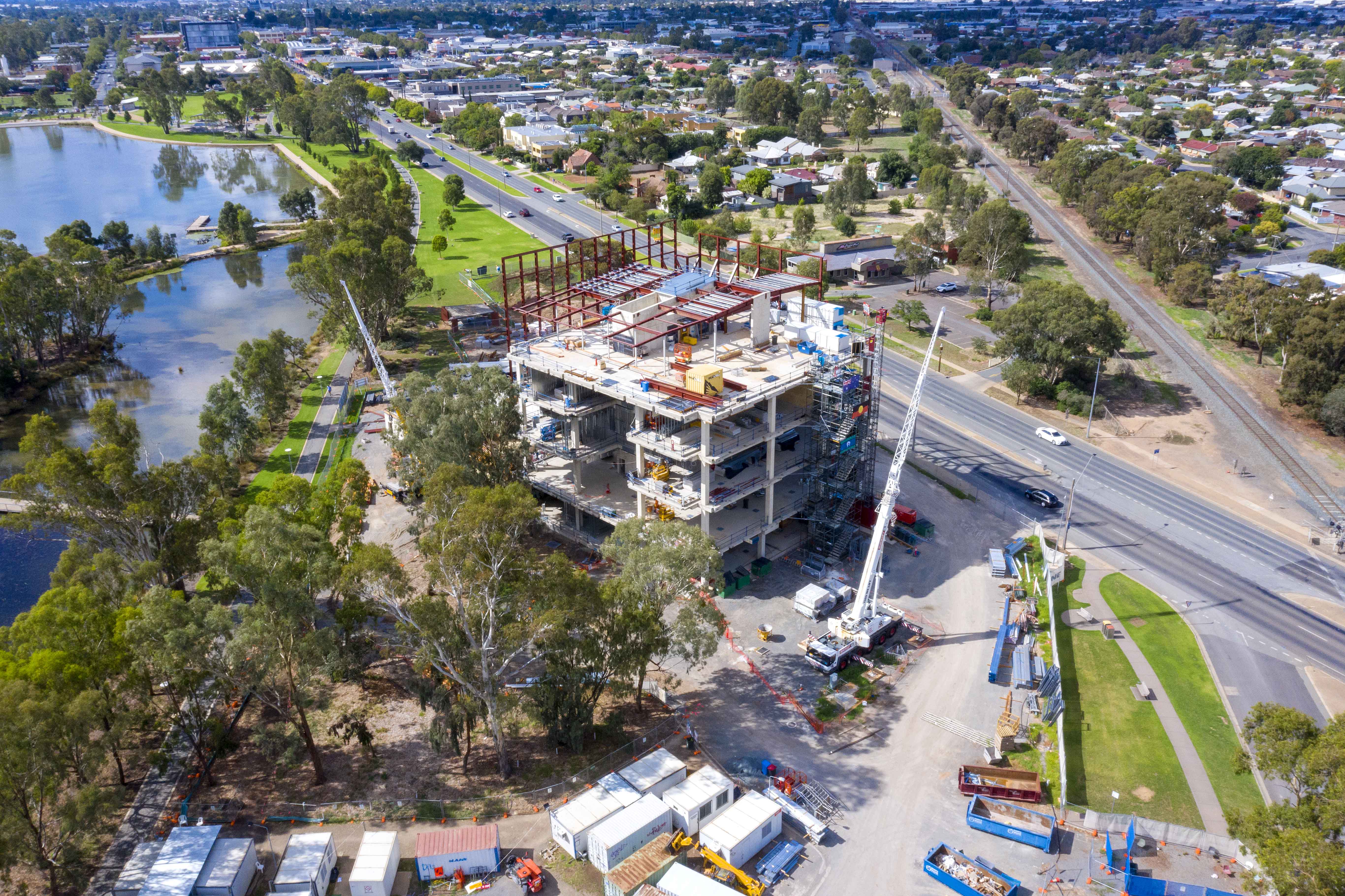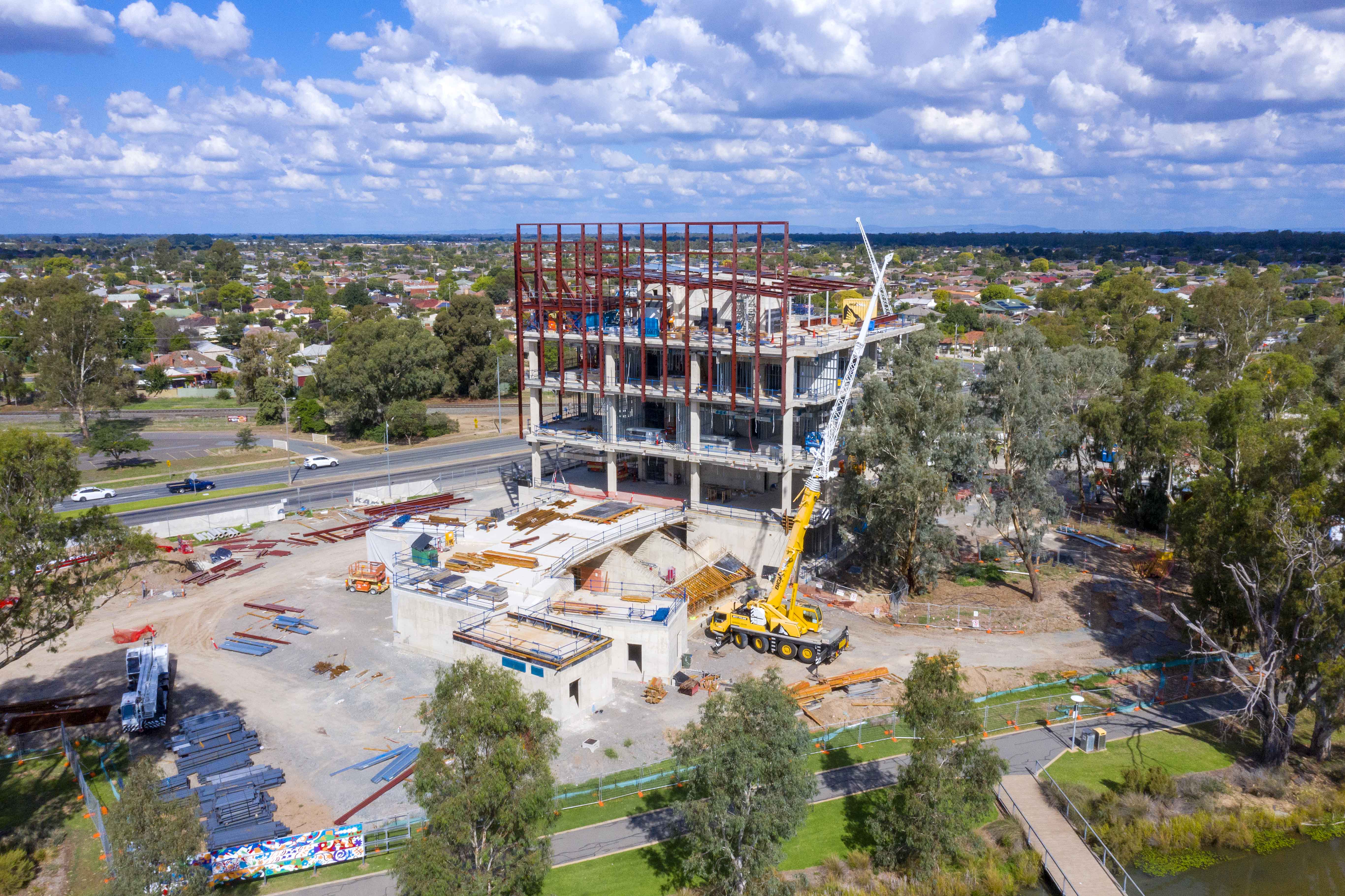 Drone photography and video is an incredible way to showcase your project through stunning aerial images.
We create high quality drone imagery for the construction, building, mining and civil works industries and we work closely with our clients to ensure dynamic and creative shots are consistently achieved.
Our team of professional drone pilots have the necessary skills and passion to capture and highlight every feature of your latest project or design.
Our professional drone pilots are the first choice for drone photography, aerial drone services and aerial photography throughout Melbourne and Sydney
Get in contact with our team today to discuss documenting your next construction project.