Latest drone compilation video
For all aerial photography Melbourne and Sydney we are proud to showcase our latest compilation video.
We have been busy these past few months capturing a wide range of projects for our clients using our drone technology. Some of these projects include Vaughan Constructions Darkon Lighting's new Broadmeadows headquarters, Pellicano Pivot House project just to name a few.
Aerial photography Melbourne and drones are now a popular tool in the construction industry as they provide a cost-effective and efficient way to capture large-scale building sites and construction progress without compromising quality or safety.
The benefits of using drones are:
• Faster turnaround time – drones can capture high quality imagery at a fraction of the cost compared to other methods such as helicopters or manned aircrafts
• Less obtrusive – drones do not disrupt work on site and do not require any special permissions from local authorities or council members
• Environmentally friendly – drones have no emissions and do not require fuel for operation which minimises their carbon footprint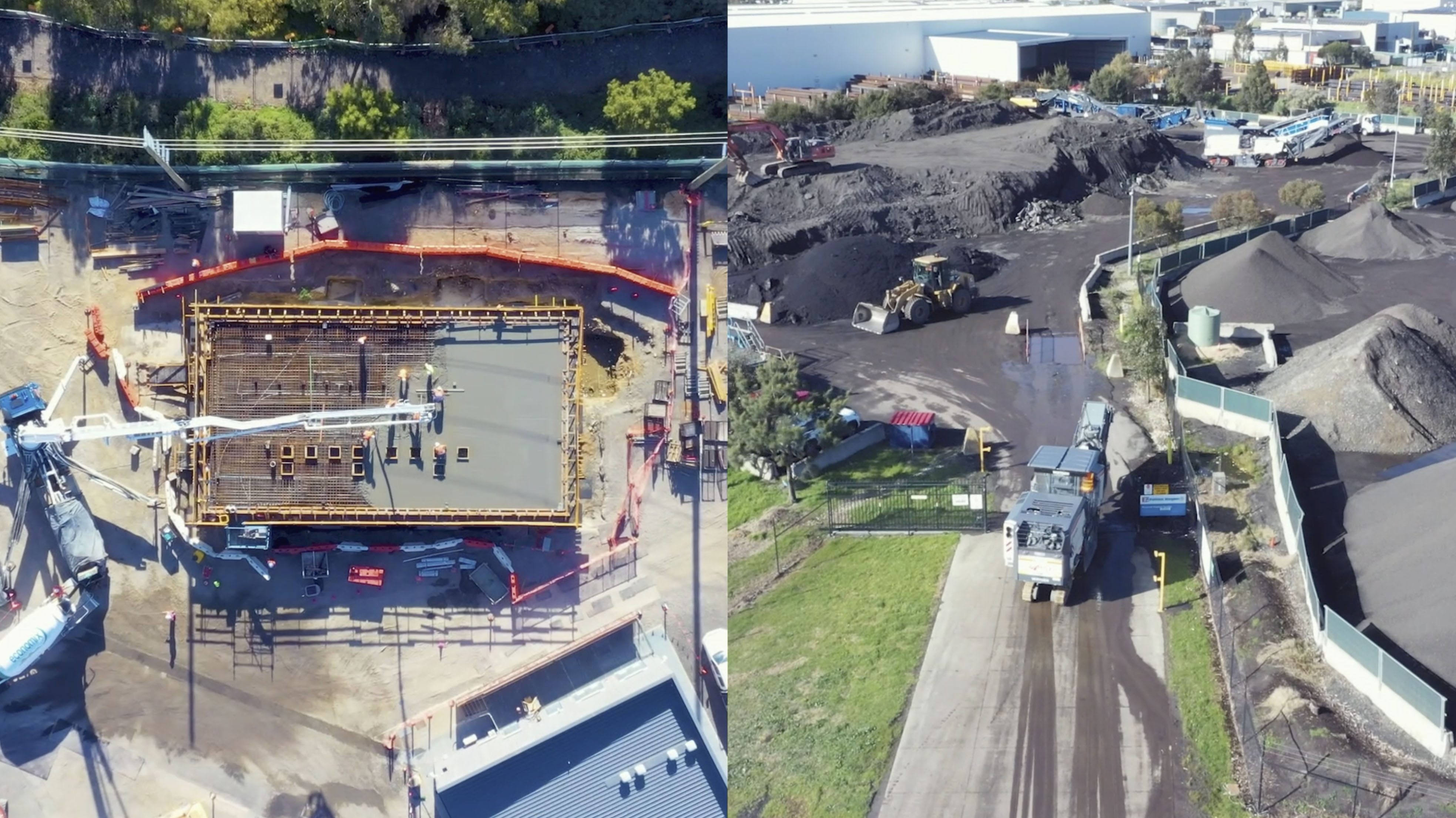 The ability to get high-quality images from a bird's-eye view is a huge advantage for architects, engineers, and contractors alike. With drones, you can get the best possible views of the construction process—whether you're looking at the whole thing or just one small portion of it.
Aerial photography Melbourne can also be used to film aerial footage of your structure as it grows, allowing you to see how far along you are in the project before it's even finished.
With drone photography becoming more popular each year and more people using them for commercial purposes, they've become more accessible than ever before. If you're looking for a way to make your next construction project stand out from the rest, this is one tool that could help!
Our professional drone pilots are the first choice for drone photography, aerial drone services and aerial photography throughout Melbourne and Sydney
Get in contact with our team today to discuss documenting your next construction project.