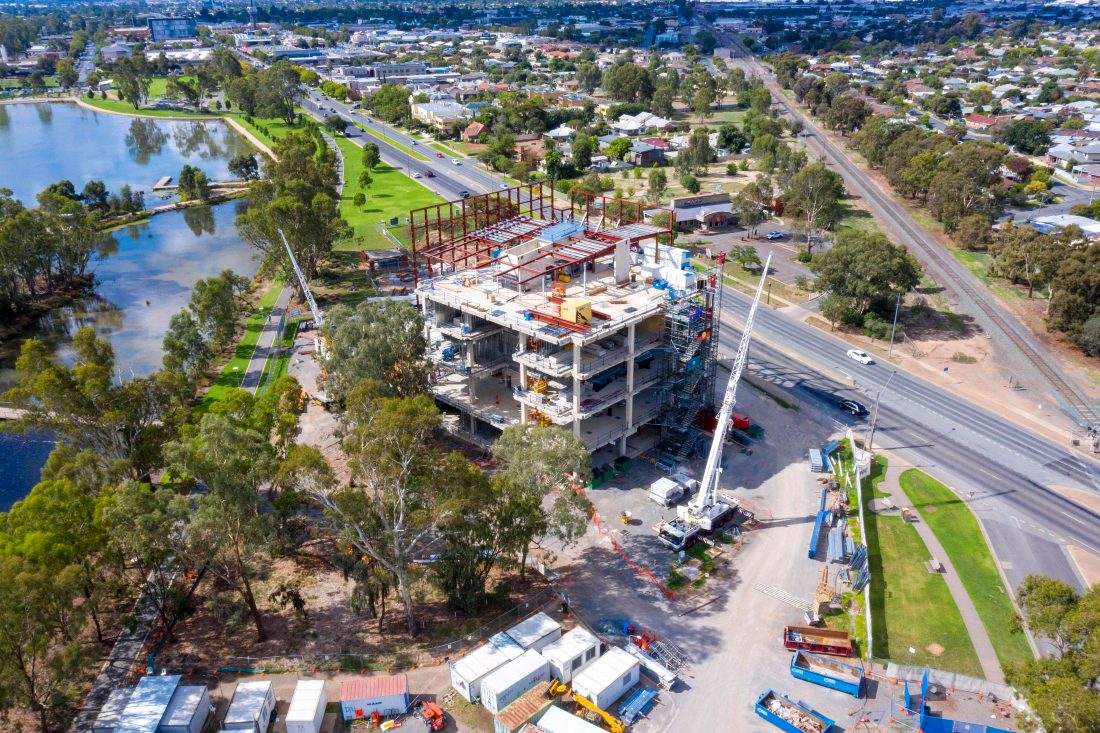 Shepparton SAM site time-lapse & Drone Photography highlights design features
Greater Shepparton City Council's SAM site is progressing nicely as the construction continues of the new gallery space and community precinct. We have recently added two more time-lapse units to the site, taking the total to 4 covering all aspect of the impressive build.
We have also incorporated drone videography and stills of the site to show every aspect of the development. It's impressive to see all the hard work put in over the past few months as the development really takes shape.
We supply professional time-lapse photography, construction time-lapse and site photography servicing the construction, retail and civil projects industries in Melbourne and Sydney.
For a detailed estimate get in contact with our time-lapse team today.