Drone "The Link" at Chadstone
Drone construction photography is the best way to capture your construction projects from an aerial perspective.
We can provide you with drone construction photography that will help you visualise your project from a whole new angle. We'll use our drone to take photos of the site from up above, so you can see exactly how it will look when it's done.
Drones are especially useful for construction projects because they can capture images from angles that would otherwise be inaccessible by traditional cameras or methods. They're also great for taking videos—we can show you how things are progressing in real time as we shoot throughout the day.
As part of our scope of coverage for Make architects "The Link" at Chadstone we used drone technology to document some of the milestone achievements of the build.
Accessing the site through a different means meant we were able to capitalise on capturing unique imagery for our clients that really showcases the enormity of this project.
We were able to capture aerial footage of the progress made on site, which included pillars and slabs being placed, glass panels going up, structural steel being erected and cladding being applied.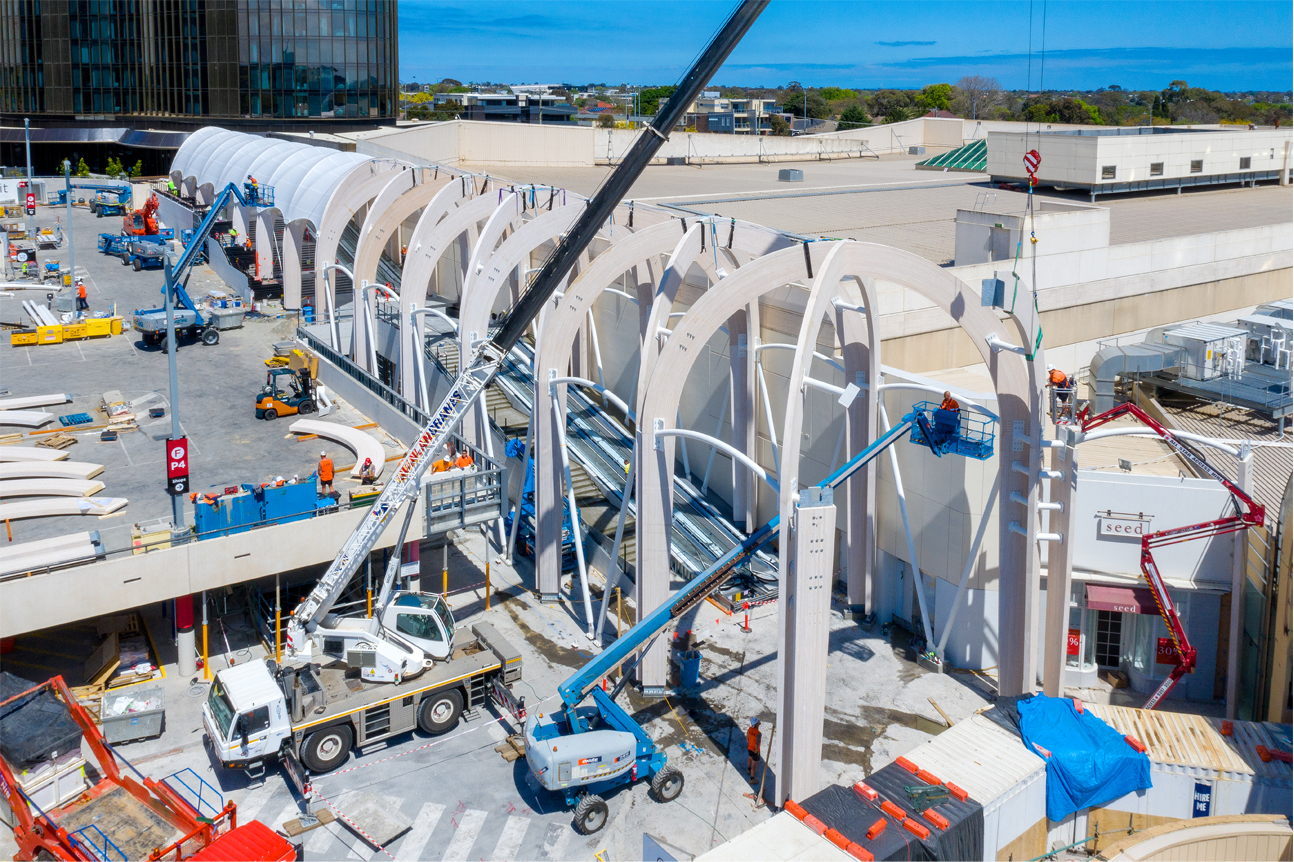 We work with both large and small contractors to capture their projects in a way that will give them the most bang for their buck. We use our drones to document projects from start to finish.
When it comes to investing in drone videos, drone shots and aerial filming and drone photography within Melbourne or Sydney our team of drone pilots are the first choice.
Let us help highlight your latest drone video. Request and estimate today.