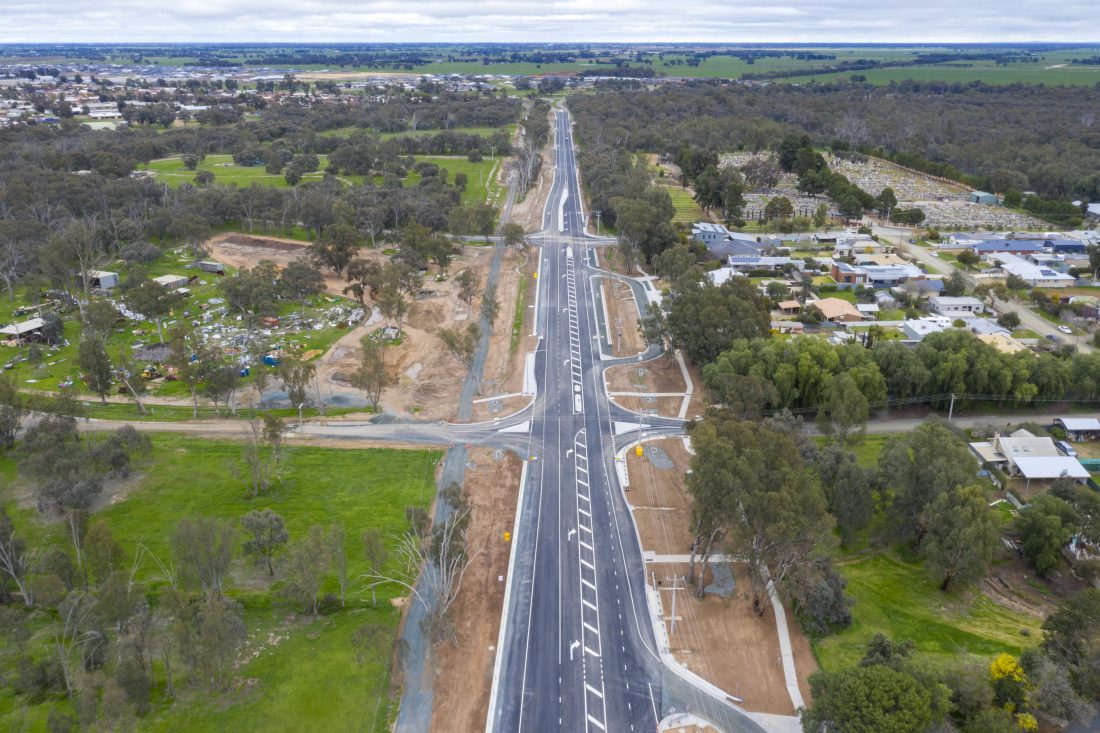 The Echuca-Moama Bridge Project
Our latest drone images of the Echuca-Moama Bridge are stunning. The bridge that will connect Echuca, Victoria and Moama, New South Wales across the Murray River and it will provide a vital link between the two towns.
The Echuca-Moama Bridge Project connects Echuca and Moama to make it quicker and easier for you to travel across the Campaspe and Murray Rivers.
After more than 140 years with a single Murray River crossing, locals and visitors to the region can now enjoy safer and easier travel between Echuca and Moama.
Cyclists and pedestrians are also benefitting from the project, with nearly 5 kilometres of new safe and scenic walking and cycling paths now open between the Murray Valley Highway in Echuca and the Cobb Highway in Moama.
The $323.7 million Echuca-Moama Bridge Project is jointly funded by the Australian Government ($275 million), Victorian Government ($12 million) and New South Wales Government ($8 million), with additional funding coming from local councils in both Victoria (including Corangamite Shire Council).
The Echuca-Moama Bridge Project is a spectacular feat of engineering and architecture. A spectacular fly through of the project using our drones was captured to highlight the scale of the work within the surrounding landscape.
To highlight the scale of this project, we flew our drone cameras over the bridge and surrounding landscape. The result is an aerial view that highlights the scope of the work being done on this site and gives you a new perspective on the project's progress.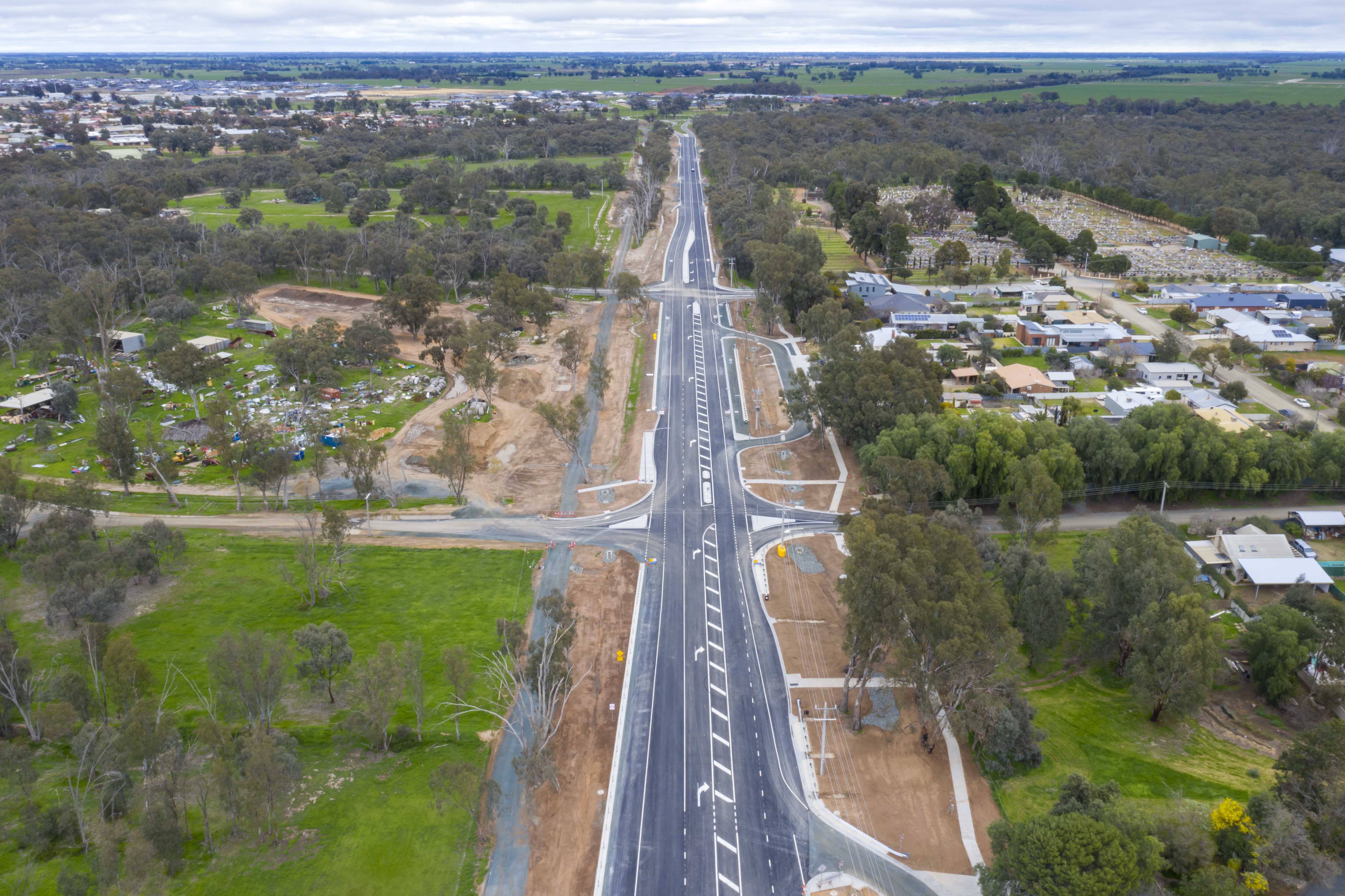 At Capture Point Media, we believe that drone photography and video is an incredible way to showcase your project through stunning aerial images. We create high quality drone imagery for the construction, building, mining and civil works industries and we work closely with our clients to ensure dynamic and creative shots are consistently achieved.
Our team of professional drone pilots have the necessary skills and passion for capturing and highlighting every feature of your latest project or design.
We believe in providing an exceptional experience for our clients and aim to work closely with you from start to finish so that you can benefit from our expertise and experience in the industry.
For a detailed estimate get in contact with our drone team today.