NEXTDC Data Centre Footscray
NEXTDC data centres and custom colocation solutions are engineered to grow in line with the dynamic nature of your business. Enabling greater flexibility, speed and agility through solutions that scale and prevent friction, supported by the country's most network-dense and highly skilled ecosystem of cloud platforms and digital services providers.
Data centres are the cornerstones for successful digital businesses.
NEXTDC digital infrastructures are empowered by the data centres that support them. With organisations relying on Hybrid Cloud environments to enable them to create innovative products, services and digital experiences, digital infrastructure supported by an ecosystem of partners, clouds and networks are now the cornerstones for successful digital businesses.
At the Kapitol Group West Footscray NEXTDC site, we're seeing incredible progress!
The two industrial water tanks have been installed, providing 166,000 litres of water each—enough to provide water for a small town!
We can't wait to see what this space will be used for in the future, but we're excited to see it take shape.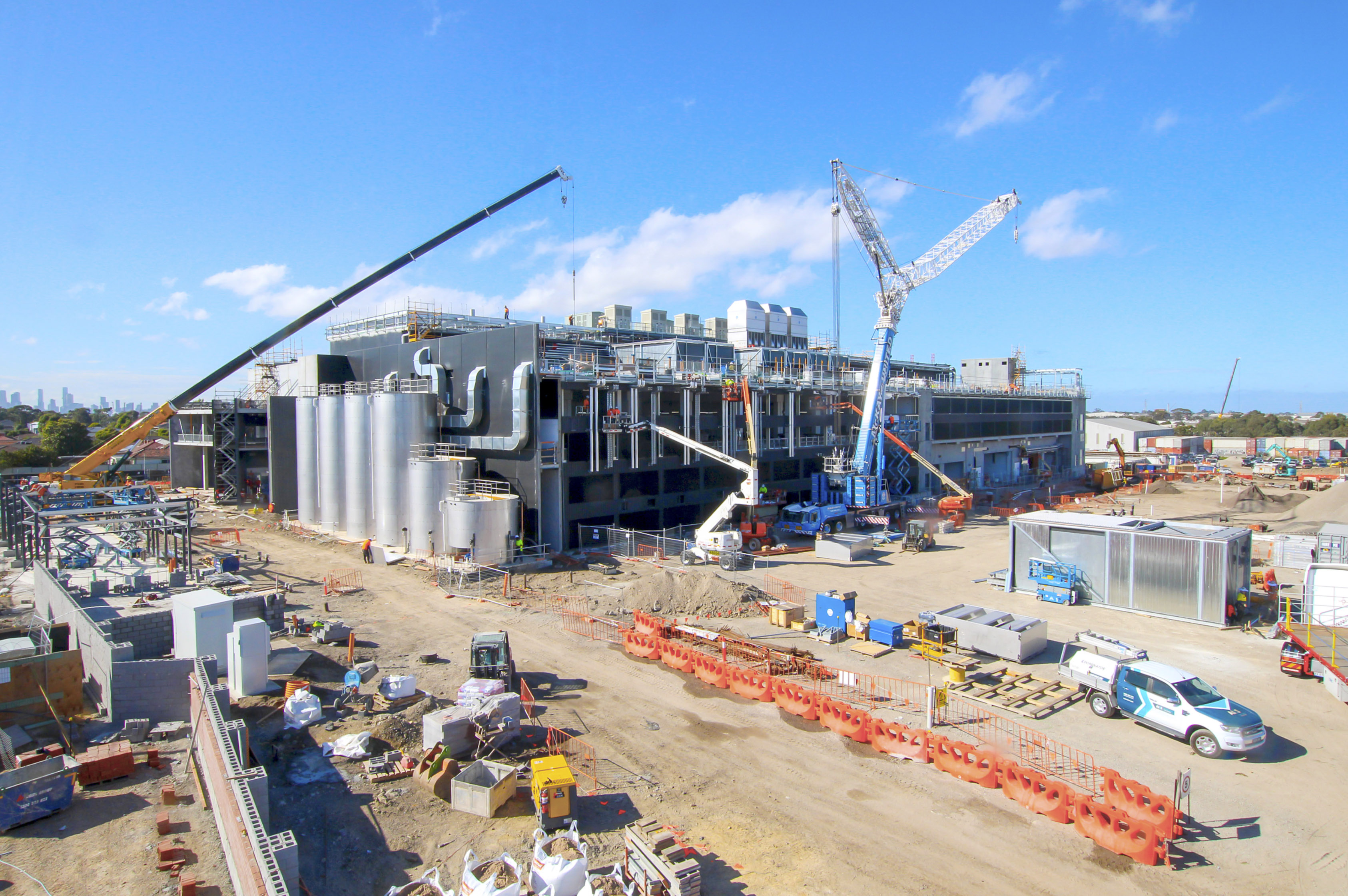 term project. Time-lapse videos are powerful tools for clients, investors, designers, or stakeholders—they show the progress of a project over time in a way that words can't.
Our team has been producing high-definition time-lapse videos for construction projects for over ten years. We have developed a reputation for delivering high quality work that is always on time and on budget. We work with clients from initial engagement through final delivery, providing end-to-end solutions in time-lapse video production.
Get in contact with our team today to discuss documenting your next construction project.