Molecular Horizons Building – Wollongong
We are the best time-lapse camera Sydney provider. We provide you with all the help you need to make your next project a success. Our team is ready to offer you their experience and knowledge, as well as the most advanced equipment of this industry.
We know that there are many companies that offer similar services, but our main goal is to give you the best service possible. We believe it's important to focus on the quality rather than quantity, so that's why we do our best to provide high-quality products and services.
We're happy to announce that our latest time-lapse project is up and running for our client Richard Crookes Construction at Wollongong University.
The 18-month project will form the hub of a truly integrated 'UOW Science Precinct.'
When it comes to delivering the best time-lapse camera Sydney, we're always looking for more. Our team of experts is constantly pushing the boundaries of what can be done, and we're ready to take our next big step forward: Molecular Horizons.
Molecular Horizons is a purpose-built facility dedicated to illuminating how life works at a molecular level and solving some of the world's biggest health challenges. We're excited about being involved in this project
The project consists of a 5-story building of 7000 square meters separated across two wings. The building will house a number of high end electron microscopes and ancillary equipment that will propel the university to a global level in innovative health research.
We're proud to be partnering with Richard Crookes Construction on this exciting project!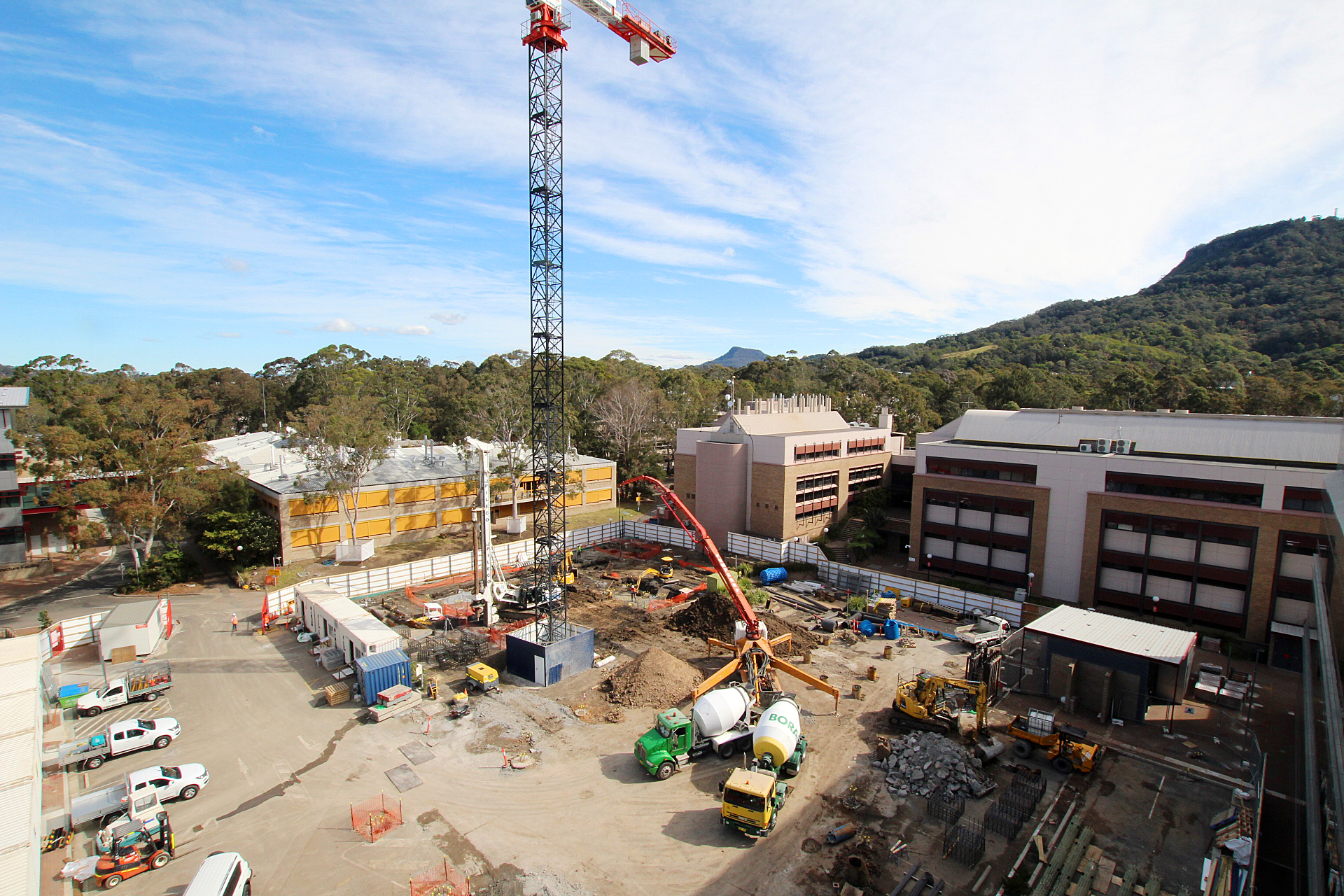 We can help you with anything from choosing the right equipment for your project to creating an awesome video with our time-lapse cameras. We have been working in this field for more than 10 years now, so we know exactly what works and what doesn't work when it comes to filming amazing videos!
We are the number one choice for best time-lapse camera Sydney video production.
Need time-lapse for any project from Melbourne to Sydney? Get in contact with our team today.