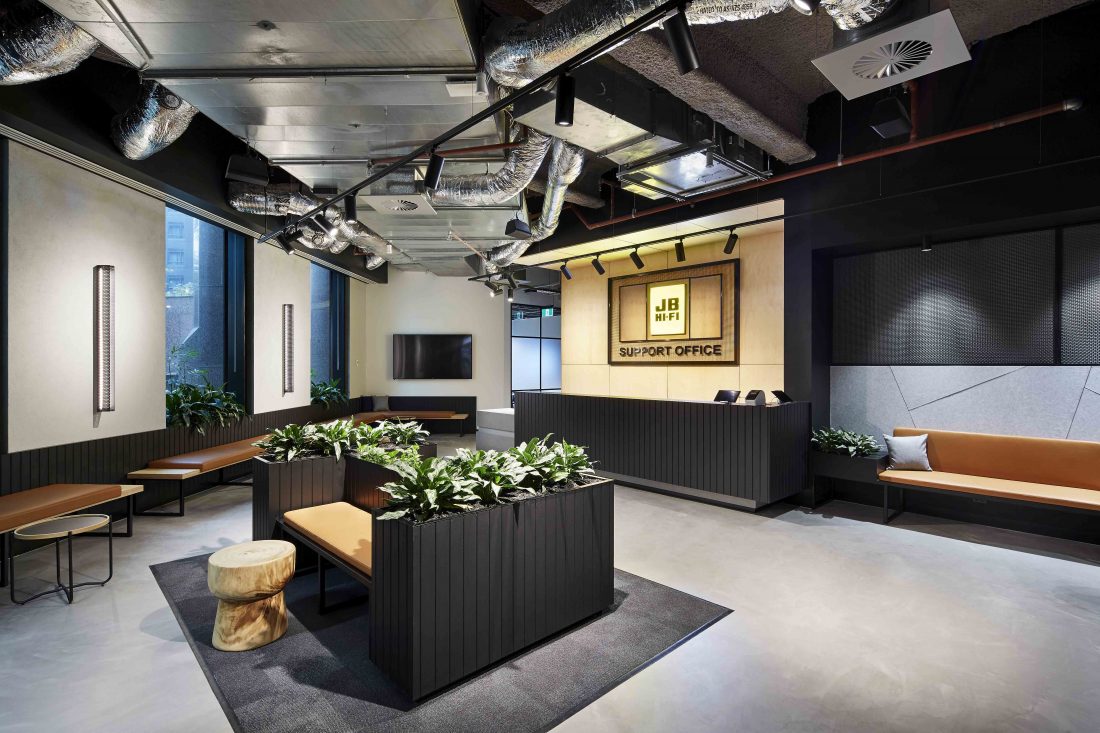 JB Hi-Fi Head Office Melbourne
Professional commercial architecture photography helps you to capture your commercial property in its best light. Our aim is to produce the most stunning images of your commercial building, showing the best angles and highlighting the details that make your business stand out.
Commercial architecture photography Melbourne works with architects, builders, interior designers and real estate agents on a wide range of projects
We're excited to unveil our latest collaboration with Tandem Building Group for the refurbishment of JB Hi Fi's head office in Southbank.
The space has been transformed to accommodate the company's growing staff with modern amenities and beautiful working spaces. The attention to detail is stunning, with an innovative interior design that really works well as an office space. We love the practical approach taken to the use of space, which means every employee gets a comfortable place to work.
Whether you're an architect looking to show off the latest project you've been working on, or a business owner who wants to showcase your space in the best possible light, we understand that your commercial building is more than just a structure. It's an expression of who you are and what you stand for, and it deserves to be shot with the same care and attention as any other member of your team.
We are consistently recognised as the top architectural photography, interior design and creative building photographers throughout Melbourne and Sydney.
Want premium images of your latest designs? Contact us for an estimate today.