The District Docklands Time-lapse
Did you know that construction site time lapse video can be used to document the progression of a construction site?
If you're in the business of building new structures, it's important to capture your progress from start to finish. It's also helpful for keeping track of what went wrong and what went right. The end result is a final product that you can show off to potential clients or investors.
We've made it easy for you. With our construction site time lapse camera set up on site, we will take photos every day and compile them into a single video that shows exactly how your project unfolded over time.
If you're looking to capture the true beauty of your construction project, you need the right camera.
Our camera is the best time lapse camera for construction, because it's portable and easy to use, with features that make it easy to create stunning time-lapses of your project's progress.
We love seeing things from a fresh perspective. That's why we're so excited to have worked with our client on the re-development of District Docklands' east carpark.
Once initial works were well underway, we relocated our time-lapse units to capture the demolition from an inside perspective. The site was developed into the new Fresh Food Market precinct, home to a Woolworths, Dan Murphy's as well as a new market space for the public to enjoy.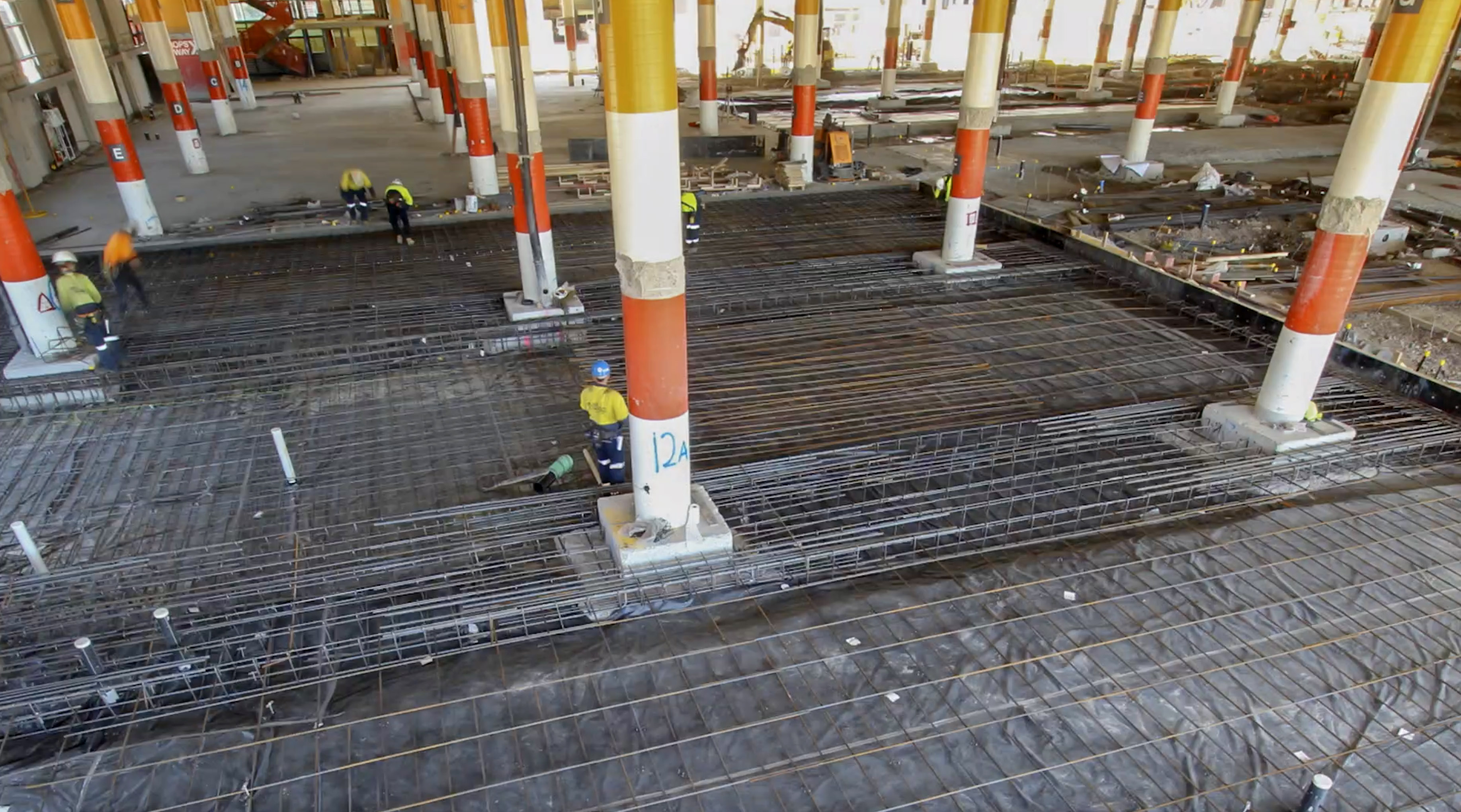 We can provide you with an overview of the entire process from start to finish, in addition to providing you with an up-to-date construction site time lapse video for each phase of construction or development.
Our team provides you with the best product possible so that you can have peace of mind knowing that your project is being monitored 24/7 by skilled professionals who are always on hand with answers when needed.We supply professional time-lapse photography, construction time-lapse and site photography servicing the construction, retail and civil projects industries in Melbourne and Sydney.
For a detailed estimate get in contact with our time-lapse team today.