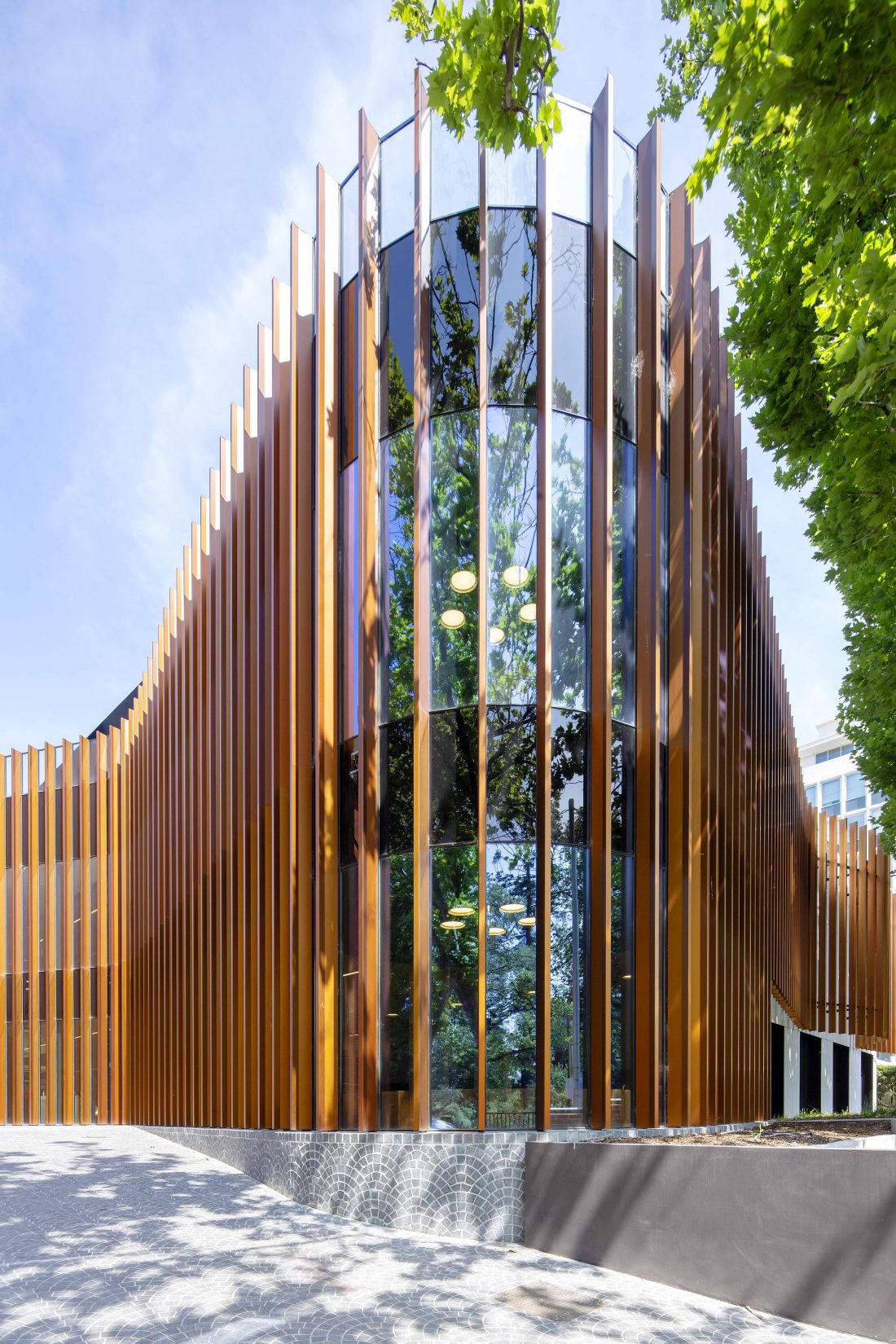 Melbourne Girls Grammar Wellness Building
Our exterior architecture photography team is made up of the best commercial photographers in Melbourne, and we're here to help you get exactly what you need from your architectural photography. We'll work with you to make sure that your commercial building really shines on camera.
The new Artemis Centre is the heart of Melbourne Girls Grammar, with an emphasis on wellness and health for all students.
Opened in 2017, the building provides state-of-the-art facilities that encourage group activity, as well as self-managed wellness zones.
Capture Point was delighted to document this beautiful exterior, highlighting BVN's approach of seamlessly integrating the new build with the existing heritage school.
We know that great exterior architecture photography requires a lot of thought about angles, light sources, and perspective—not just any old photographer can do it! But that's where we come in. We've been working with architects for years now, so we know exactly how they think and what they want from their photographs. Our goal is always to capture the true essence of the building while still making sure it looks beautiful on camera.
You can trust us with all your commercial exterior architecture photography needs: residential buildings; hotels; offices; restaurants; retail stores—we've photographed them all!
We are consistently recognised as the top architectural photography, interior design and creative building photographers throughout Melbourne and Sydney.
Want premium images of your latest designs? Contact us for an estimate today.