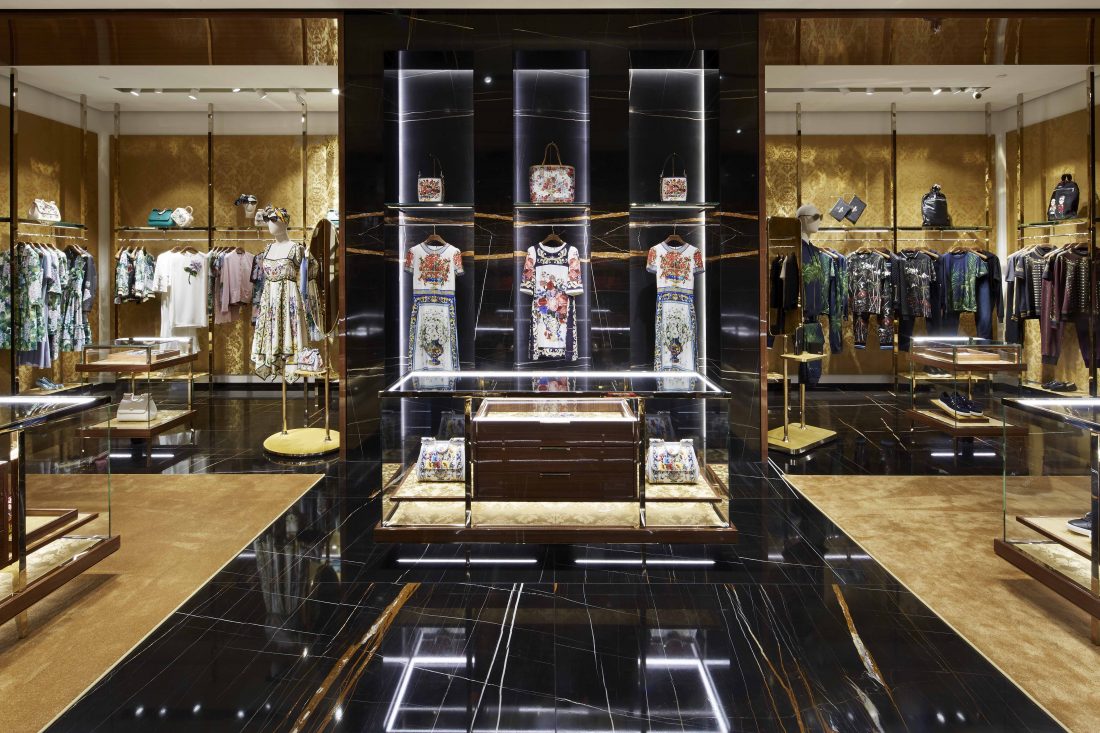 Dolce and Gabbana move to Chadstone
Our retail fashion photographers are involved in a specialised industry that requires a unique set of skills. The retail industry is constantly evolving, and so are the needs of retailers. The world's biggest brands partner with us because they know we can provide them with the most effective solutions for their marketing needs.
Chadstone The Fashion Capital has recently seen the unveiling of its new Dolce & Gabbana luxury boutique store in its dedicated international retailer zone.
The store, which is located on the upper level of Chadstone Shopping Centre, boasts beautiful modern design combined with traditional baroque style that is synonymous with Dolce & Gabbana.
The fit-out features an eye-catching marble floor, golden accents and vibrant lighting that creates a luxurious atmosphere.
The décor is complemented by an eclectic mix of furniture styles including a pouf sofa, industrial bar stools and a circular coffee table.
Capture Point Media has boutique fashion photographers specialising in retail fashion photography. We're passionate about creating beautiful, dynamic images that capture the essence of a brand's aesthetic and the magic of their products. Whether you're looking for an architecture photographer or just want some beautiful photos of your products, we can help.
Our photographers are experts at what they do, and they'll bring their skills to your project to ensure that it's done right.
Our team of professional architecture photographers are the first choice for property photography, architectural photography and building photography.
For a detailed estimate get in contact with our architecture team today.