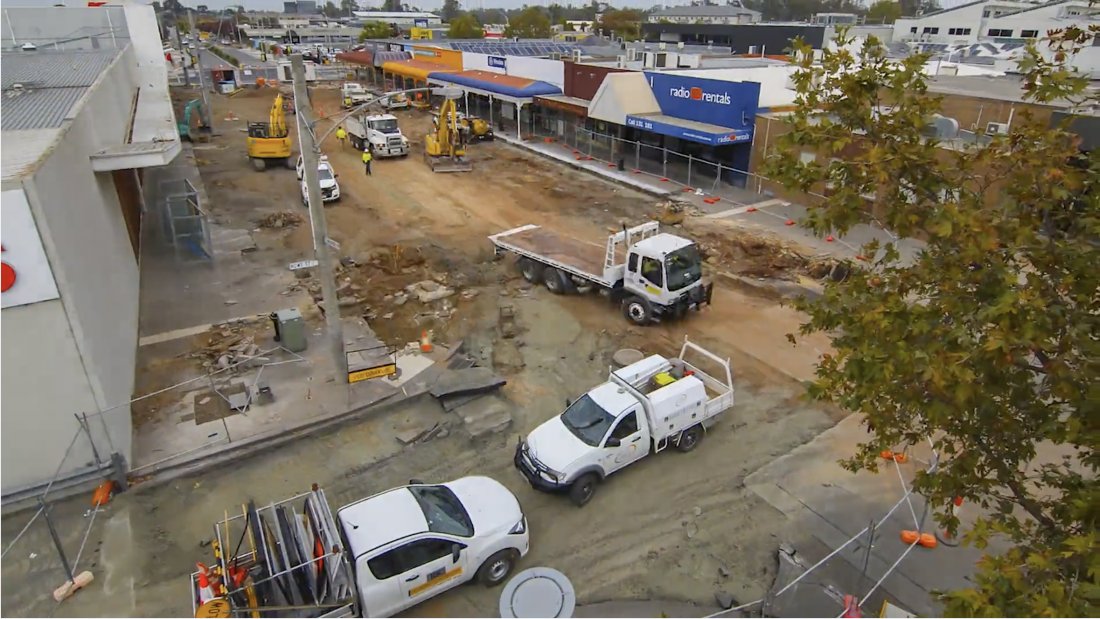 Maude street upgraded series for Greater Shepparton City Council
Project Update! We are thrilled to share with you one our most recent ongoing projects with Greater Shepparton City Council. Works are well underway along  Maude St as council work to upgrade the roads and pedestrian walkways. Each section of works are captured on our time-lapse systems showcasing each staging of the project.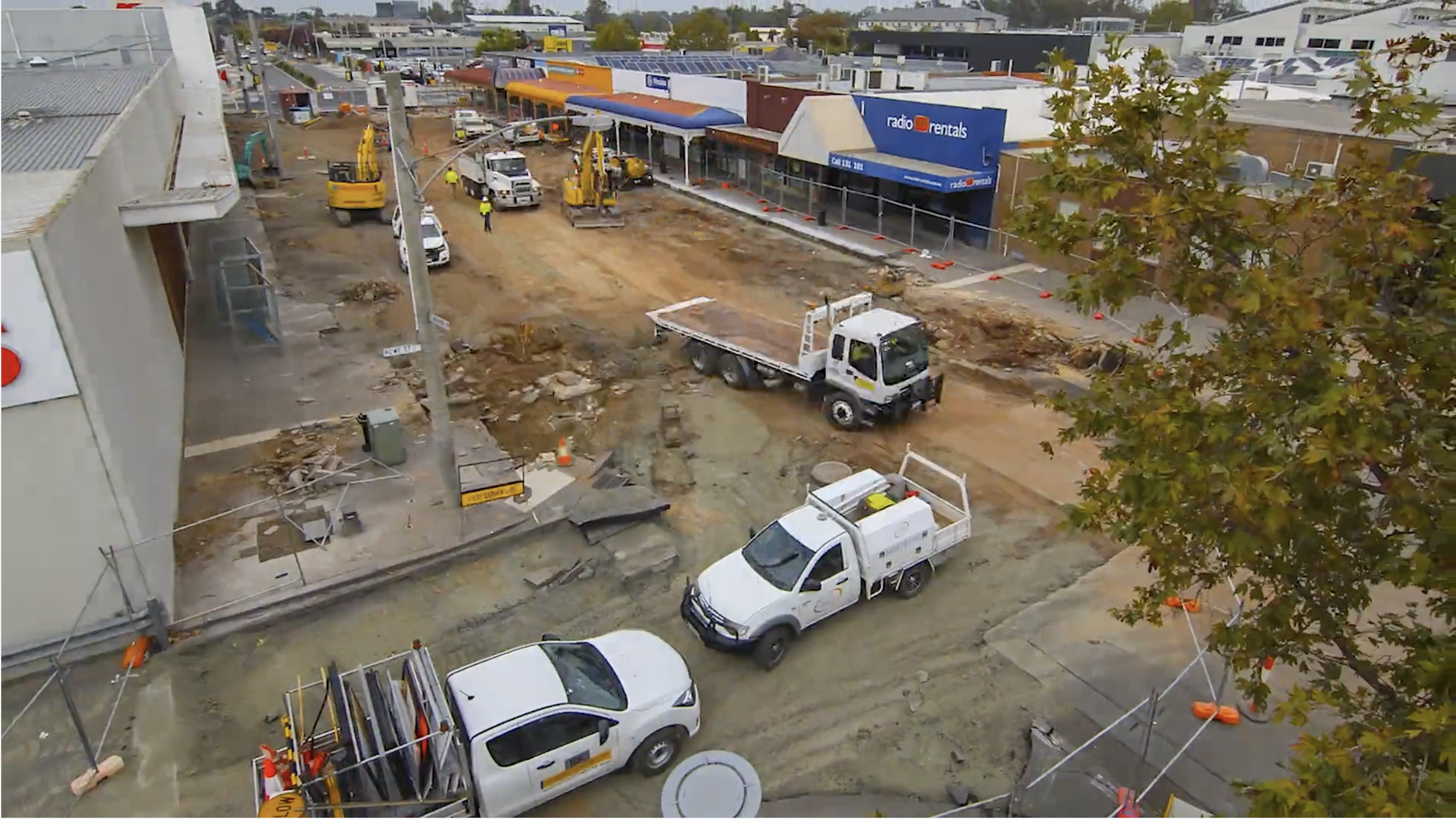 We are the number one choice for time-lapse video companies, time-lapse photography, and time-lapse video production.
Need time-lapse for any project from Melbourne to Sydney? Get in contact with our team today.