Darkon Lighting by Vaughan Constructions
Melbourne drone photography and drone videos are an excellent way to capture the majesty of your construction site, whether it's a building or an area under construction.
The ability to get high-quality images from a bird's-eye view is a huge advantage for architects, engineers, and contractors alike. With drones, you can get the best possible views of the construction process—whether you're looking at the whole thing or just one small portion of it.
We create high quality Melbourne drone photography and videos for the construction, building, mining and civil works industries and we work closely with our clients to ensure dynamic and creative shots are consistently achieved.
We'd like to say a big thank you to Vaughan Constructions for the recent project build of Darkon Lighting new Headquarters in Broadmeadows.
The new 5,000m2 facility was captured using our drone technology and interior architectural photography showcasing the entirety of the build. This incredible facility proves just how innovative design bridges the gap between functionality and modern aesthetics.
We were proud to be part of this amazing project and are looking forward to working with Vaughan Constructions again in the future!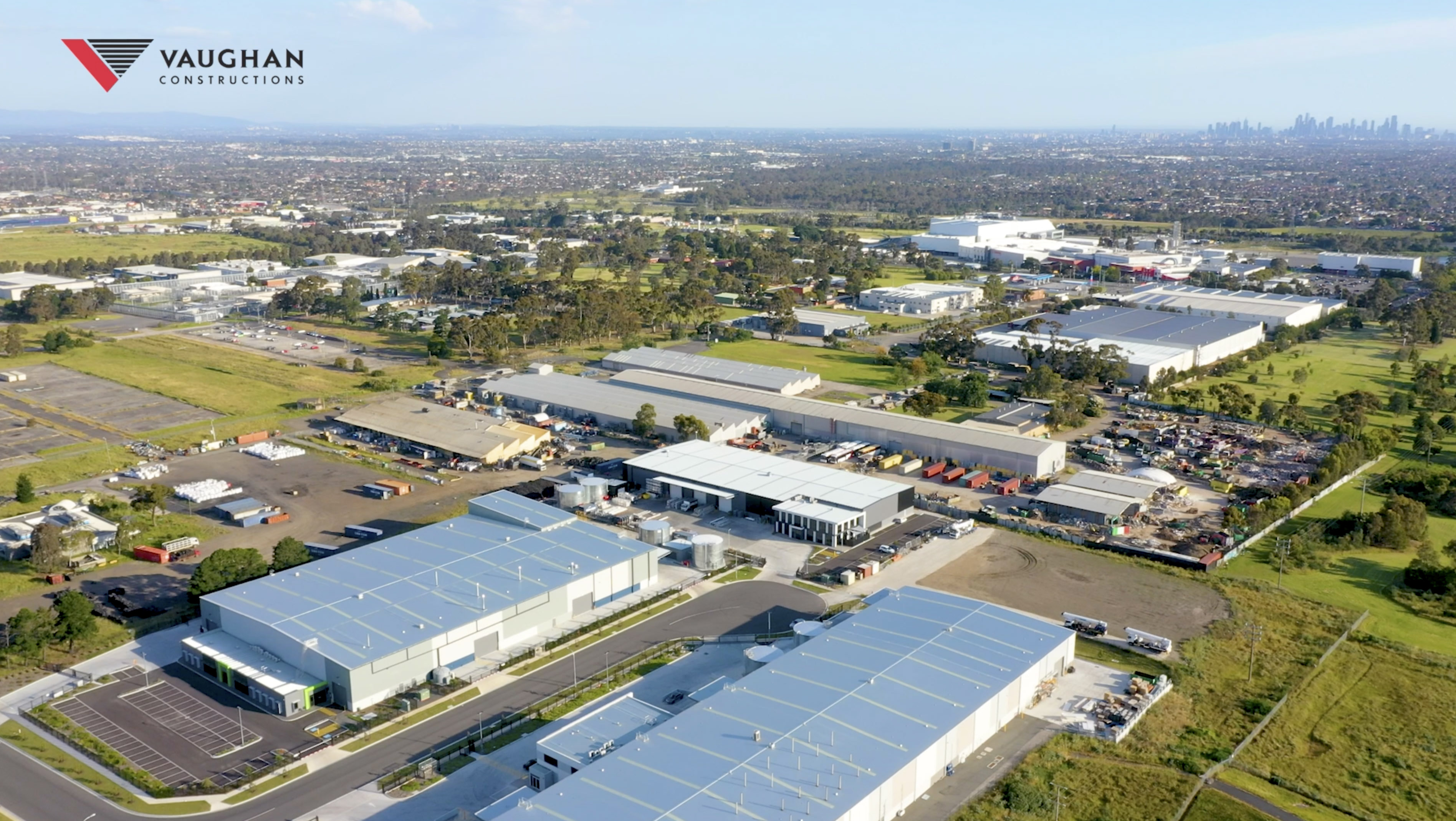 Our team of professional Melbourne drone photography pilots have the necessary skills and passion for capturing and highlighting every feature of your latest project or design.
We believe in providing an exceptional experience for our clients and aim to work closely with you from start to finish so that you can benefit from our expertise and experience in the industry.
For a detailed estimate get in contact with our drone team today.