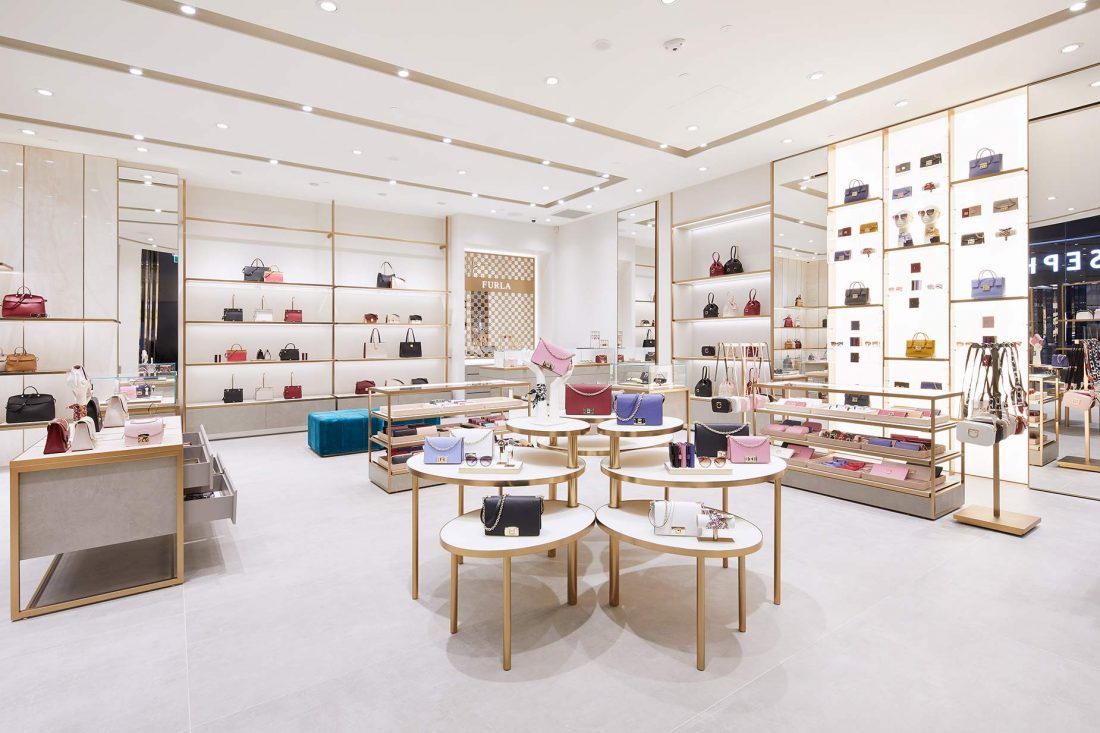 Furla Opens in Melbourne
Our team of retail fashion photography team is here to help you capture the magic of your store, so that you can show off your best product photography and architecture to customers who are ready to buy.
We're so excited to share our recent collaboration with Furla, the esteemed international luxury brand. We were lucky enough to be the photographers of their newly renovated boutique in Melbourne, and we were blown away by how stunning the space is!
The store reflects a strong sense of refined luxury with visual merchandising cleverly constructed to showcase the product with room for customers to easily navigate the store. With custom feature fittings and thoughtful lighting, it really makes the space an enjoyable place to shop.
We can take retail fashion photography of your store from different angles and perspectives, so that you can use them on your website, social media, packaging, and other marketing materials.
We also love taking photos of products in their natural environments—this way, our clients get photos that really show off how their product looks when worn by a human being! We work with each client's needs and goals to create an individualised package that works for everyone involved in the project.
We are consistently recognised as the top architectural photography, interior design and creative building photographers throughout Melbourne and Sydney.
Want premium images of your latest designs? Contact us for an estimate today.