Maude ST Upgrade Time-Lapse
We have the best time lapse construction camera for your next project.
We know you're looking for a time lapse camera that will help your construction project come together, and we've got the perfect camera for you. If you're in need of a high-quality  camera that can capture every detail of your construction project without fail, then look no further: we have just what you're looking for.
We're thrilled to share with you one of our most recent ongoing projects with Greater Shepparton City Council.
As you can see from the time-lapse video below, works are well underway along Maude St as council work to upgrade the roads and pedestrian walkways. Each section of works is captured on our time-lapse systems showcasing each staging of the project.
The project is a great example of how we work with local governments to improve their infrastructure while also providing them with cutting-edge technology. And it's not just about making things easier for us: it's about making things easier for them. By using our time-lapse systems, for example, we can show every stage of each project in detail, so that council staff have access to all the information they need to keep track of where they are on schedule and budget.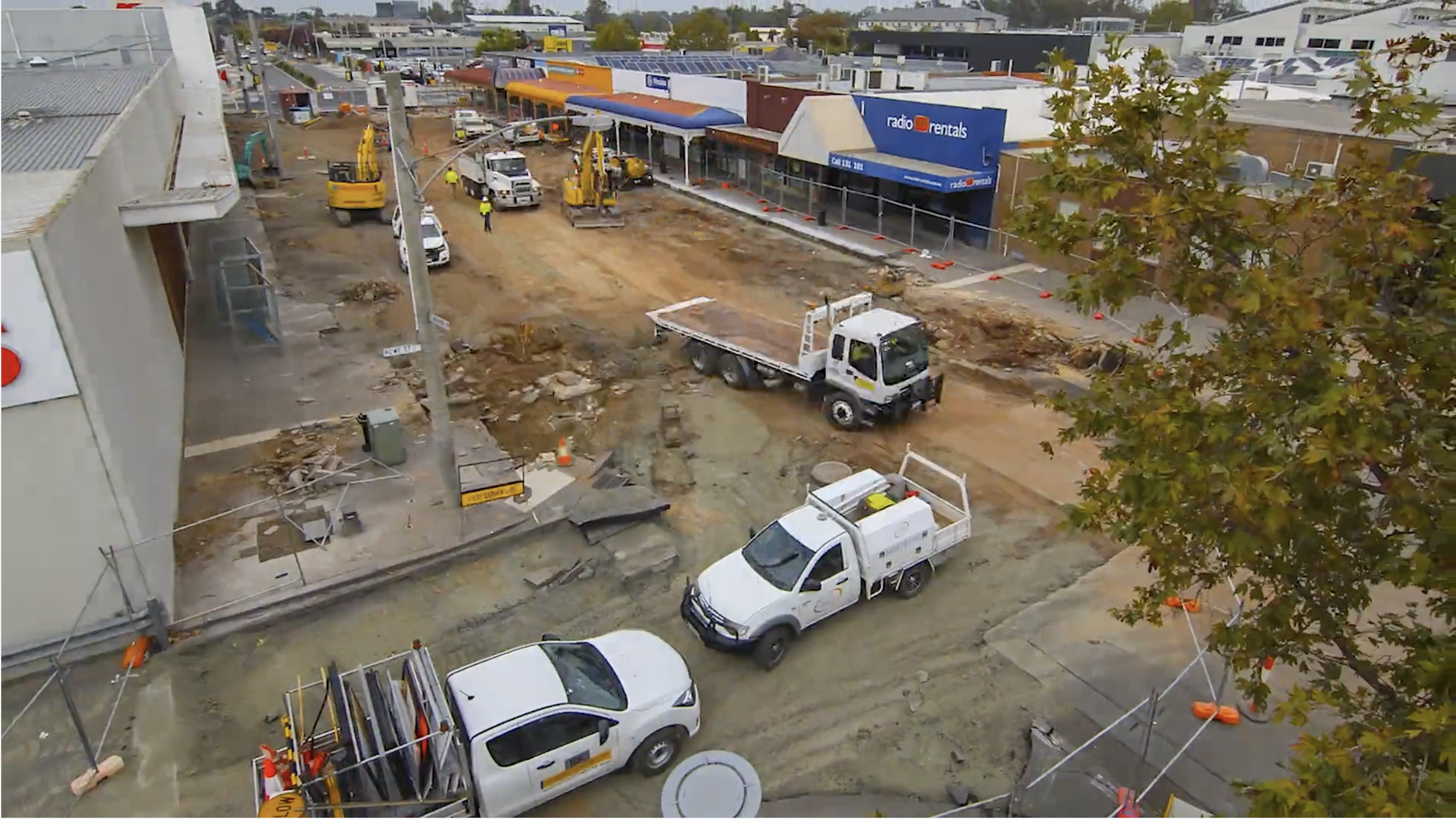 We are the number one choice for time-lapse video companies, time-lapse photography, and time-lapse video production.
Are you a construction company that needs a camera to capture your projects from the ground up? We have the best time lapse camera for construction project. Our team of experts will work with you to find the right solution for your needs and budget. Contact us today!
Need time-lapse for any project from Melbourne to Sydney? Get in contact with our team today.