Terrace House for Kapitol Group
We used the best time-lapse camera and technology to highlight this incredible project. A quick glance at our time-lapse video for Kapitol Group and their build of Terrace House, designed by Austin Maynard Architects.
This building is a re-imagining of the terraced houses that once dominated inner-city suburbs, where rows of workers cottages generated and nurtured a close community. Modeled on this plan of traditional terrace houses, stacked and elevated, the building holds and balances a light, open, and communal domestic intimacy within an exposed framework to great effect.
At the point of entry, it is immediately apparent this building's primary focus is geared towards the wellbeing of its residents, with bike parking, gardens, and spatial generosity adjacent to the ground floor circulation and an architectural techtonic that exposes its systems, economy, and structure.
We covered the entire project with the best time-lapse camera from early slab pour right through to the finishing touches using our time-lapse cameras across multiple angles.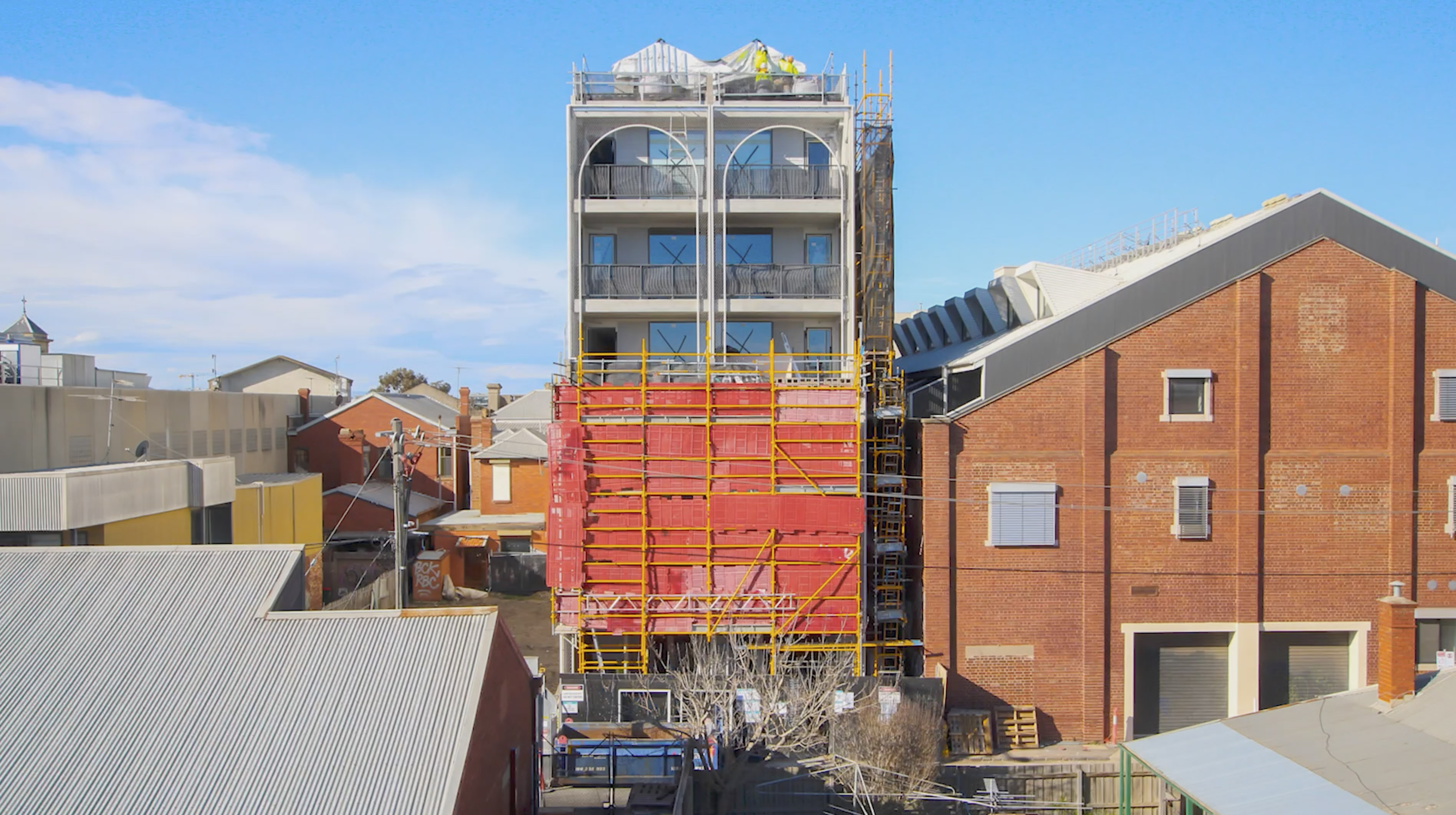 When you need to document a long-term project for your clients, investors, designers or stakeholders, high-definition time-lapse videos are an extremely powerful tool.
We provide complete end-to-end solutions in time-lapse video production from initial engagement to final delivery for the construction, building and civil works industries.
Our best time-lapse camera services includes direct line of site to your project via a dedicated password protected website. We also supply graphic animation of your company logo, data card and transfer fees, royalty free music licenses as well as installation and removal of our unique solar powered time-lapse units.
Our professional time-lapse production team are the first choice for construction time lapse, time-lapse video production and time-lapse photography throughout Melbourne and Sydney.
Get in contact with our team today to discuss documenting your next construction project.