Kapitol Group Hurtsman Time-Lapse
If you're looking for the best timelapse camera melbourne in Melbourne, look no further. We have the best timelapse cameras in the city and we're ready to help you capture this beautiful city as it changes!
We have the best timelapse cameras available, which are perfect for capturing your project's progress and creating a stunning video to share with your clients. Our cameras are easy to set up and use, so even if you've never done this before, we can help you get started right away.
We'll also help you get the most out of your construction time-lapse video by providing expert editing services. You can choose from one of our pre-made packages or work with us to create an entirely custom solution that fits your needs perfectly.
So whether you're looking for the best timelapse camera melbourne to just capture some footage or create something truly spectacular that will leave everyone speechless, we're here to help!
There's no denying it: building a complex is hard work. It takes a lot of planning, and even more execution, to push a project like Hurtsman from an idea to reality. And that's exactly what we're doing!
Our team has been working tirelessly to bring this dream to life, and now you can see the progress we've made in the first progress video for our Kapitol Group Malvern East development Hurtsman. The 1,790 sqm site sits off Malvern Rd in the heart of Stonnington Council.
Kapitol Group alongside Landream will deliver the 1, 2 and 3 bedroom properties with 4 above ground levels and 2 underground parking areas. We look forward to sharing more of this time-lapse project as construction continues.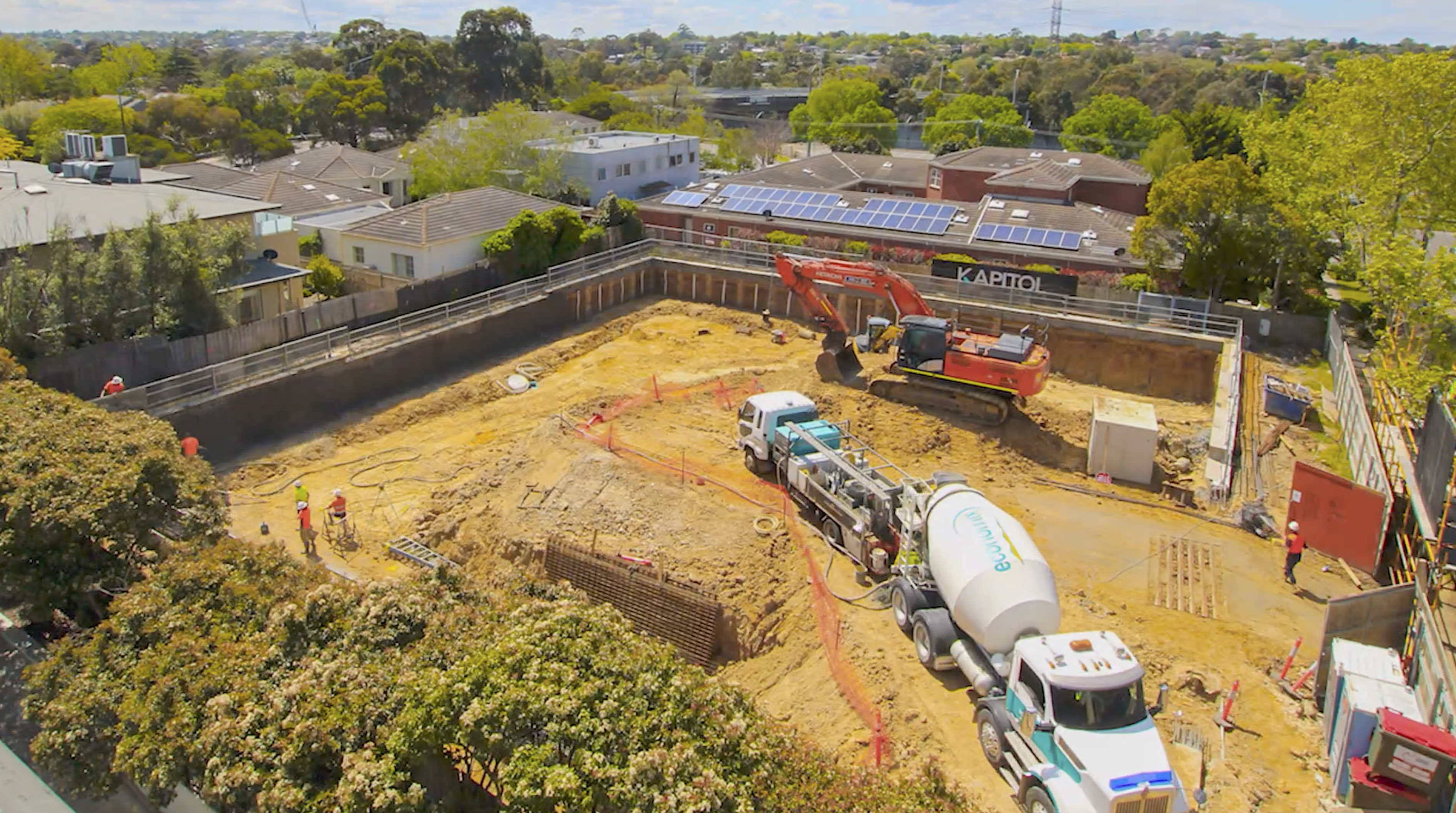 We know you're the best in the business, but now you can show it. Our best timelapse camera melbourne will make sure that everyone knows just how hard you've been working on your latest project—and that it paid off. You deserve all of the recognition for your hard work, and we want to help you get it.
Our cameras are specially designed to capture every detail of your construction projects, so whether it's a small addition or an entire building, we've got you covered. We know how important it is to be able to share your work with others and show them what goes into creating something incredible; that's why our cameras are small enough to fit into tight spaces but still produce stunning images and video that will leave everyone impressed.
Get in contact with our team today to discuss documenting your next construction project.