Orchard Hills Northern Rd
Need a camera for construction time lapse? When it comes to construction time lapse, the right camera can make all the difference.
We're committed to helping our clients capture the beautiful results of their hard work in a way that gets them noticed. Our cameras are built for the unique challenges and demands of construction time lapse, so you can focus on doing what you do best: building.
We have a wide range of options for every budget and need, from entry-level cameras to high-end models that offer the flexibility and control you need for a project like this.
Over the past few months, the Capture Point Time-lapse team have been using our state of the art time-lapse systems to capture C&K Civil's latest water main adjustment project on Northern Rd in NSW.
The three-month project saw the site completely transform, connecting the huge water mains into position and we are thrilled with the final result from our production team.
After capturing over 15,000 images over 3 months, we have now edited together this short clip that shows how this incredible project unfolded before our very eyes.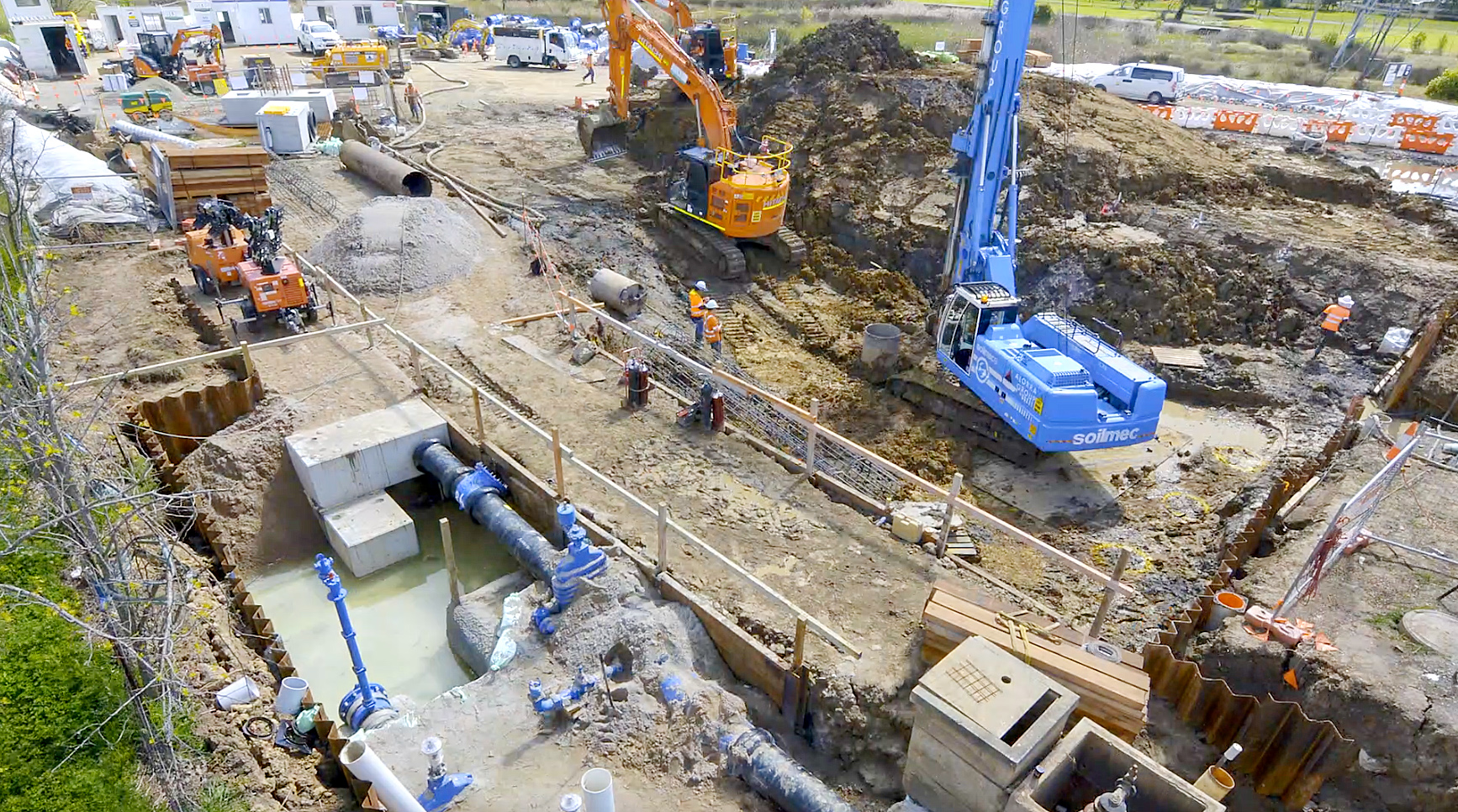 A camera for construction time lapse is an awesome way to show your client what your project looks like as it progresses. It's also a great way to showcase your construction services and get more customers!
We know how important it is to get this right—especially when it comes to your livelihood. That's why we offer free shipping anywhere in Australia and free consultations by phone or email with one of our expert product experts who will help guide you through the process of choosing the best camera for your needs.
Our professional time-lapse production team are the first choice for construction time lapse, time-lapse video production and time-lapse photography throughout Melbourne and Sydney.
Get in contact with our team today to discuss documenting your next construction project.