Shepparton Council Time-Lapse Projects
Construction is a never-ending process, and we're committed to keeping you updated on all the latest developments via civil construction time-lapse. That's why we've created this civil construction time-lapse video series!
Some of our recent time-lapse projects for our clients Greater Shepparton City Council include the current Vibert Reserve $4.8 million dollar Redevelopment. Works include demolition of the carpark, relocation of irrigation systems, construction of the new car park, lighting and landscaped areas as well as the pavilion extension.
Work continues at the Mall as part of Shepparton's CBD revitalisation project that will see new street furniture installed, lighting and new playground.
We look forward to sharing all our final civil construction time-lapse videos on completion.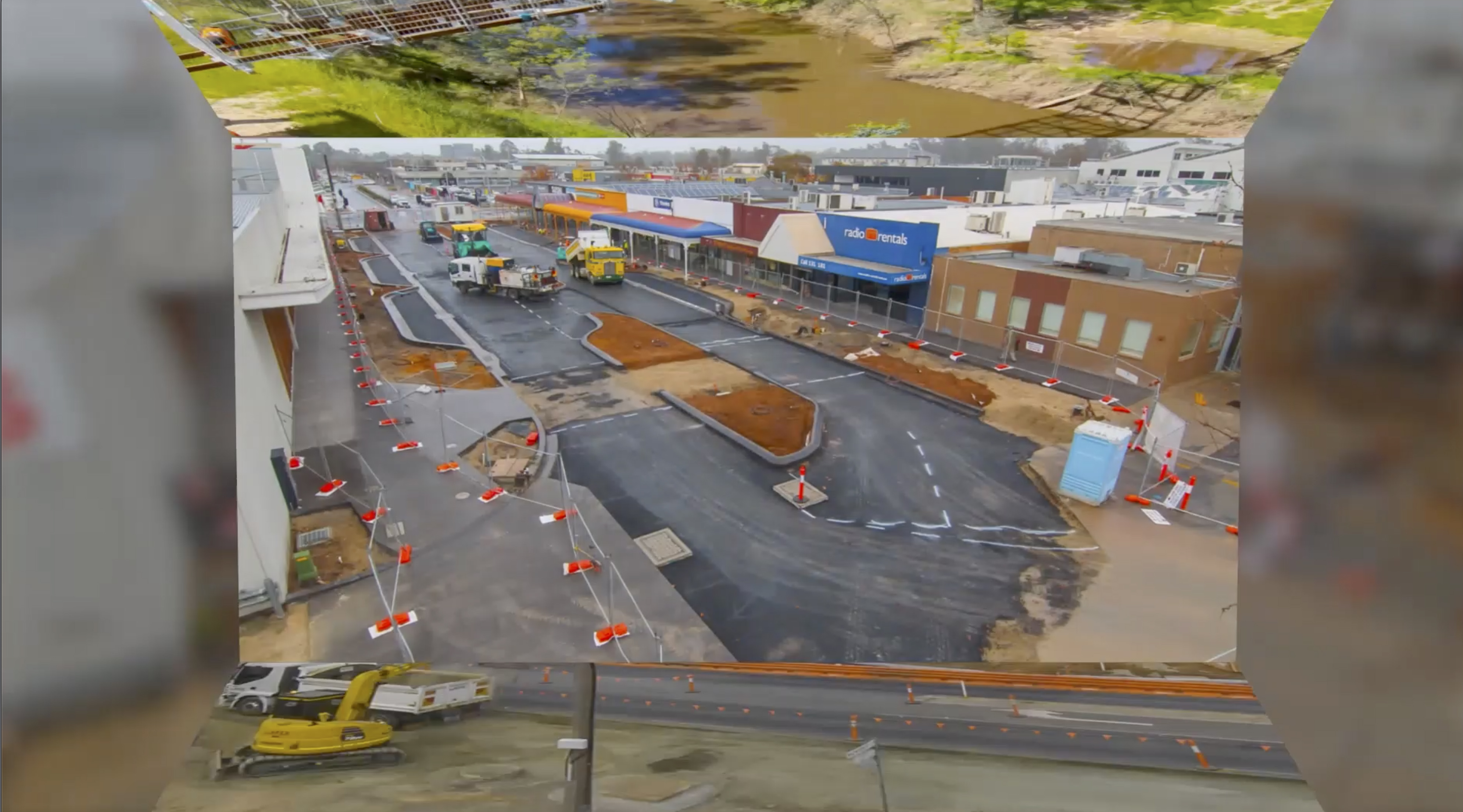 Our civil construction time-lapse videos are high quality, dynamic, and creative. We're proud of them – but we're even more proud of our relationships with our clients.
We're here to help you make the most of your construction time-lapse video.
Our long-term construction time-lapse services include a direct line of site to your project via a dedicated password protected website. We also supply graphic animation of your company logo, data card and transfer fees, royalty free music licenses as well as installation and removal of our unique solar powered time-lapse units.
We can provide you with an overview of the entire process from start to finish, in addition to providing you with an up-to-date construction time-lapse video for each phase of construction or development.