Kane Construction Crane Installation
Construction site cameras help you keep an eye on your project, so you can make sure it's going smoothly.
When you're building a house or building a new wing to your office, you want to make sure everything's happening exactly as planned. That's where construction camera come in! Our time-lapse cameras specifically designed for construction sites, so they can capture every detail of your project at high speed. This way, you'll know exactly what's happening and how it will look when it's finished—without having to be there all the time!
As part of our ongoing construction camera time-lapse project with Kane Construction, we spent the day at their Russell Street site documenting the installation of the site crane as construction really starts to take shape of the 28 story student accommodation build.
We look forward to sharing more from this project going into 2022.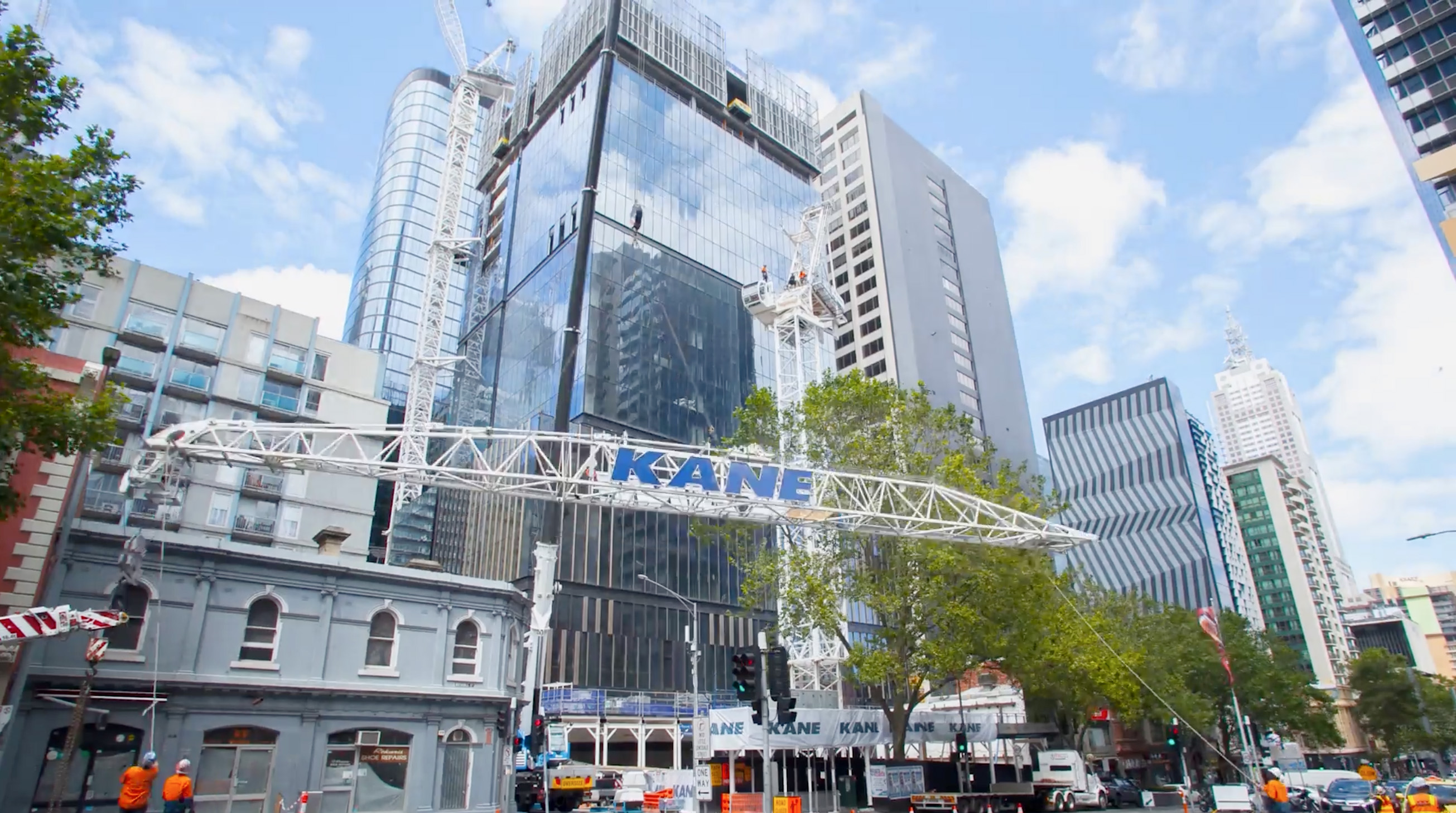 You can even use these cameras to check up on your workers' progress when they're working off-site. If something goes wrong with their work, you'll know about it right away and be able to fix it before anything gets ruined or damaged beyond repair. It'll also help reduce accidents on site (and save money by preventing damage).
Our cameras are great for any type of construction project: residential, commercial, industrial… even mining! The possibilities are endless when it comes to our cameras' uses in construction sites across the country and around the world!
Our professional time-lapse production team are the first choice for construction time lapse, time-lapse video production and time-lapse photography throughout Melbourne and Sydney.
Get in contact with our team today to discuss documenting your next construction project.