Peet's Botanic Ridge Primary Time-Lapse
Live construction cameras let you see what's happening on the job in real time. Whether you're managing a large-scale renovation project or just want to make sure your plumber is doing his job and not being distracted by memes, live construction cameras can help you stay on top of things.
Live view construction cameras are perfect for keeping an eye on your employees and projects without having to be there in person. With live view construction cameras, you can look at what's going on even if you're not physically present. You'll be able to see everything that's happening around the clock, day or night—and even when you're out of town!
Construction photography is an essential part of any successful business.
We've been watching via our live construction cameras the new Botanic Ridge Primary School come together over the past year, and we're so excited to finally be able to share it with you!
Located in Botanic Ridge Cranbourne, Peet's new Acacia land development is complete! This means that when you visit our website, you can see the school being built from start to finish—from foundation to roof—with our time-lapse cameras.
The school will provide staff, students and families state of the art facilities and access to everything the local community has to offer. Located near the future Acacia Town Centre, the existing Cranbourne Botanic Gardens and local Cranbourne City Library the school will be a great addition to this thriving suburb.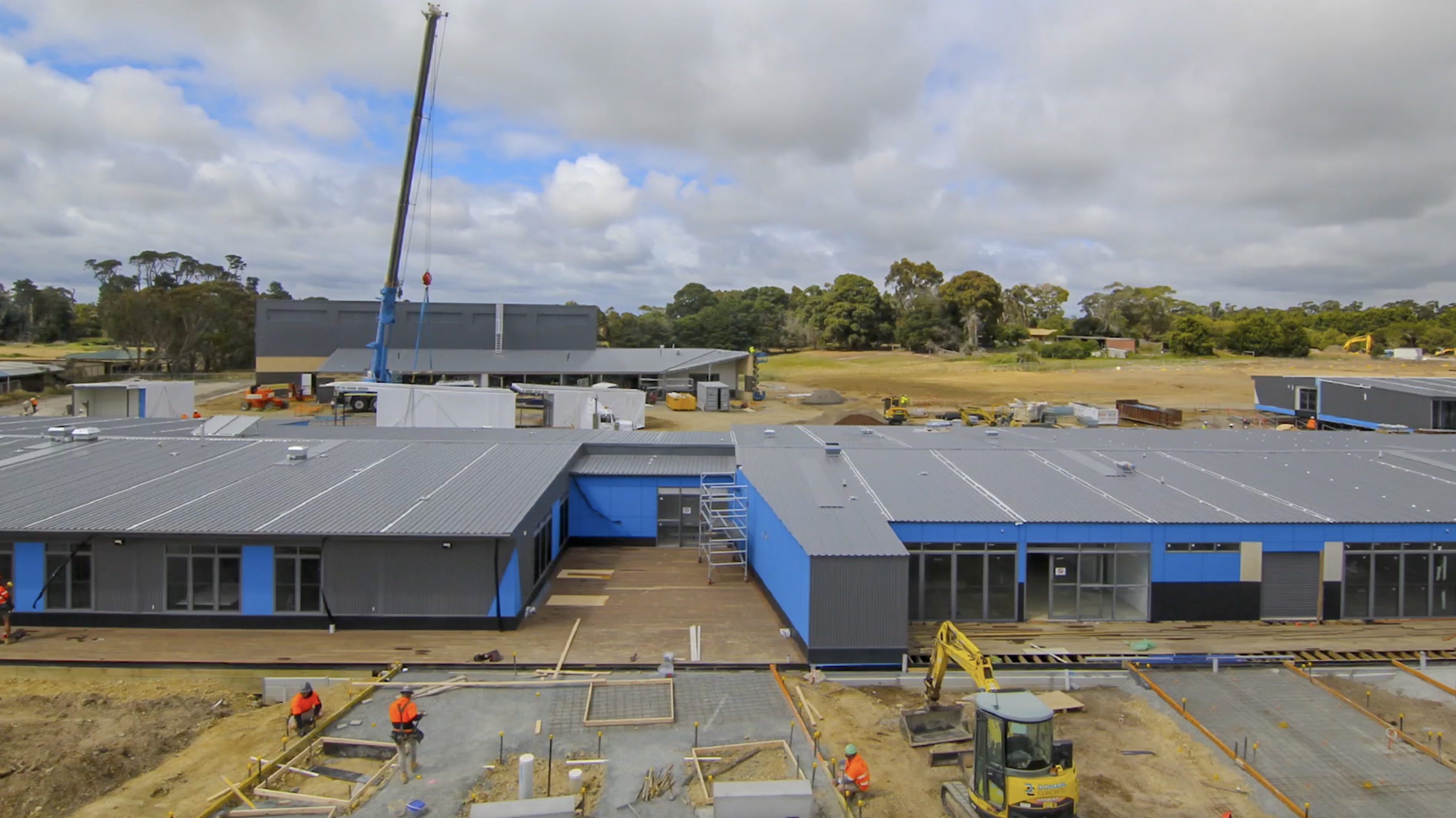 At Capture Point Media, we believe that live construction cameras are the best way to showcase a long-term project. Time-lapse videos are powerful tools for clients, investors, designers or stakeholders—they show the progress of a project over time in a way that words can't.
Our team produces high-definition construction time-lapse videos for major projects and have developed a reputation for delivering high quality work that is always on time and on budget. We work with clients from initial engagement through final delivery, providing end-to-end solutions in construction time-lapse video production.
Get in contact with our team today to discuss documenting your next construction project.