Mainland Civil Willoughby
With our time lapse camera for construction, you'll be able to see what we're talking about. You'll be able to see your construction project come together in an instant—literally! And as long as you keep our time lapse camera rolling, you won't have to worry about missing anything.
You'll be able to see exactly how much progress your project has made at any given time, which will help with budgeting and planning for long-term projects like this. This time lapse camera for construction is perfect for use on any kind of building
We've been hard at work on our Willoughby site in NSW, and here's a little progress time-lapse video to show you how things are going!
We captured this footage over the past three months, where work has ramped up at "Wiloughby by Mirvac" site, and we look forward to sharing more with you as the project progresses.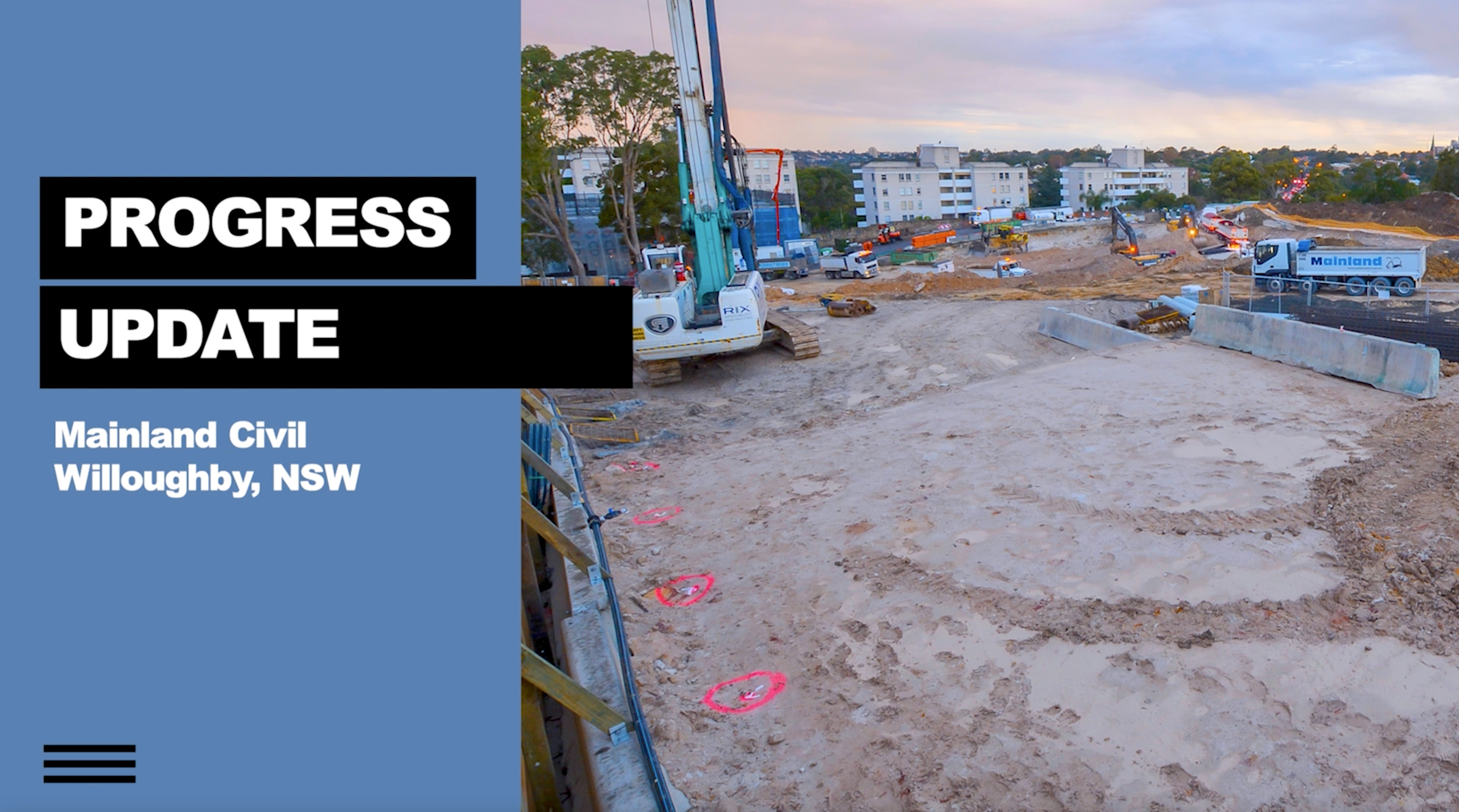 We supply professional time-lapse photography, construction time-lapse and site photography servicing the construction, retail and civil projects industries in Melbourne and Sydney.
Our team produces high-definition construction time-lapse videos for major projects and have developed a reputation for delivering high quality work that is always on time and on budget. We work with clients from initial engagement through final delivery, providing end-to-end solutions in construction time-lapse video production.
Our videos are high quality, dynamic, and creative.
Our long-term construction time-lapse services include a direct line of site to your project via a dedicated password protected website. We also supply graphic animation of your company logo, data card and transfer fees, royalty free music licenses as well as installation and removal of our unique solar powered time-lapse units.
For a detailed estimate get in contact with our time-lapse team today.