Barry Plant Interior Time-lapse
A great time lapse construction camera help you keep an eye on your project, so you can make sure it's going smoothly.
We love a good time-lapse, so when the folks at Barry Plant asked us to capture the office fit-out of their new Melbourne office, we were thrilled.
All captured on our internal time lapse construction camera, this video shows how the stage went from empty space to fully-furnished office in just seven days. It's a great outcome for everyone involved!
When you're building a house or building a new wing to your office, you want to make sure everything's happening exactly as planned. That's where construction cameras come in! They're time-lapse cameras specifically designed for construction sites, so they can capture every detail of your project at high speed. This way, you'll know exactly what's happening and how it will look when it's finished—without having to be there all the time!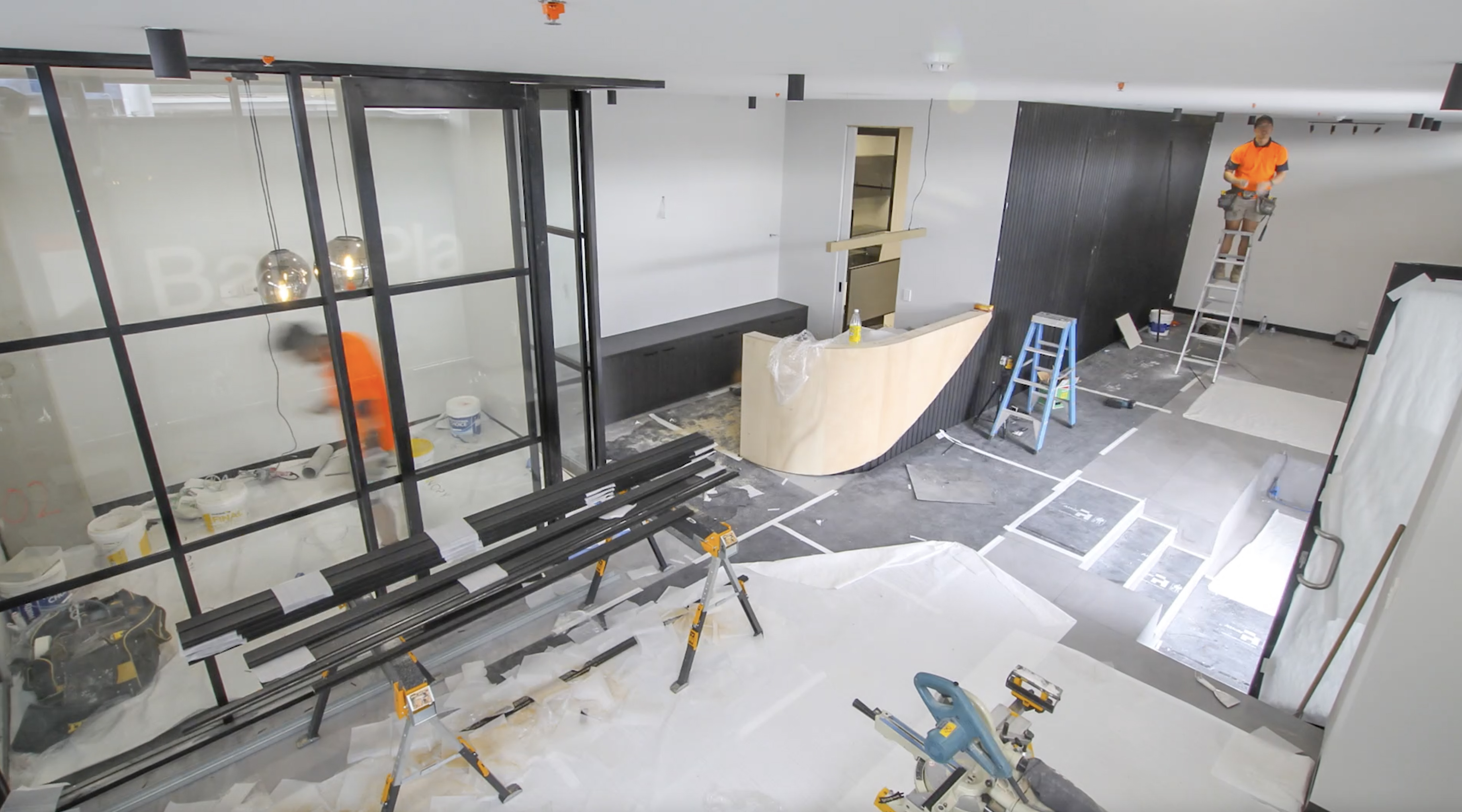 Our team produces high-definition construction time-lapse videos for major projects and have developed a reputation for delivering high quality work that is always on time and on budget. We work with clients from initial engagement through final delivery, providing end-to-end solutions in construction time-lapse video production.
Our videos are high quality, dynamic, and creative.
Our mission is to help you visually communicate your ideas in a compelling way that drives action.
Whatever your visual requirements, we can help! Our photography and video production team are highly trained professionals who can capture any image you may imagine. We pride ourselves on creating high quality images that tell your story in the most creative way possible so that your brand stands out from the crowd.
We supply professional time-lapse photography, construction time-lapse and site photography servicing the construction, retail and civil projects industries in Melbourne and Sydney.
For a detailed estimate get in contact with our time-lapse team today.