Kapitol Group 628 Bourke St Melbourne
Construction timelapse cameras are a great way to capture the progress of your construction project. The cameras can be used to film the demolition of an old building, or they can be placed at various points in a new building and filmed over time. The resulting footage can be used for marketing purposes and to keep clients updated on the progress of their project.
There are many benefits associated with using construction timelapse cameras. First, they allow you to show off your work in an interesting way that is easy for viewers to follow. Second, they allow you to capture footage that would otherwise be impossible or very difficult to get. Third, they make it easier for clients who cannot attend all meetings due to distance or other obligations.
If you've ever wondered what it looks like when a building goes from a run-down, dilapidated eyesore to an office space fit for a king, look no further than our 628 Bourke Street Melbourne time-lapse project.
We've been working on a fantastic time-lapse project for the 628 Bourke Street Melbourne site, and we wanted to share the results with you. We captured the entire refurb across four different angles around the building, and it's just stunning. It's a great example of how our cameras can capture both huge movements and tiny details that might go unnoticed by humans.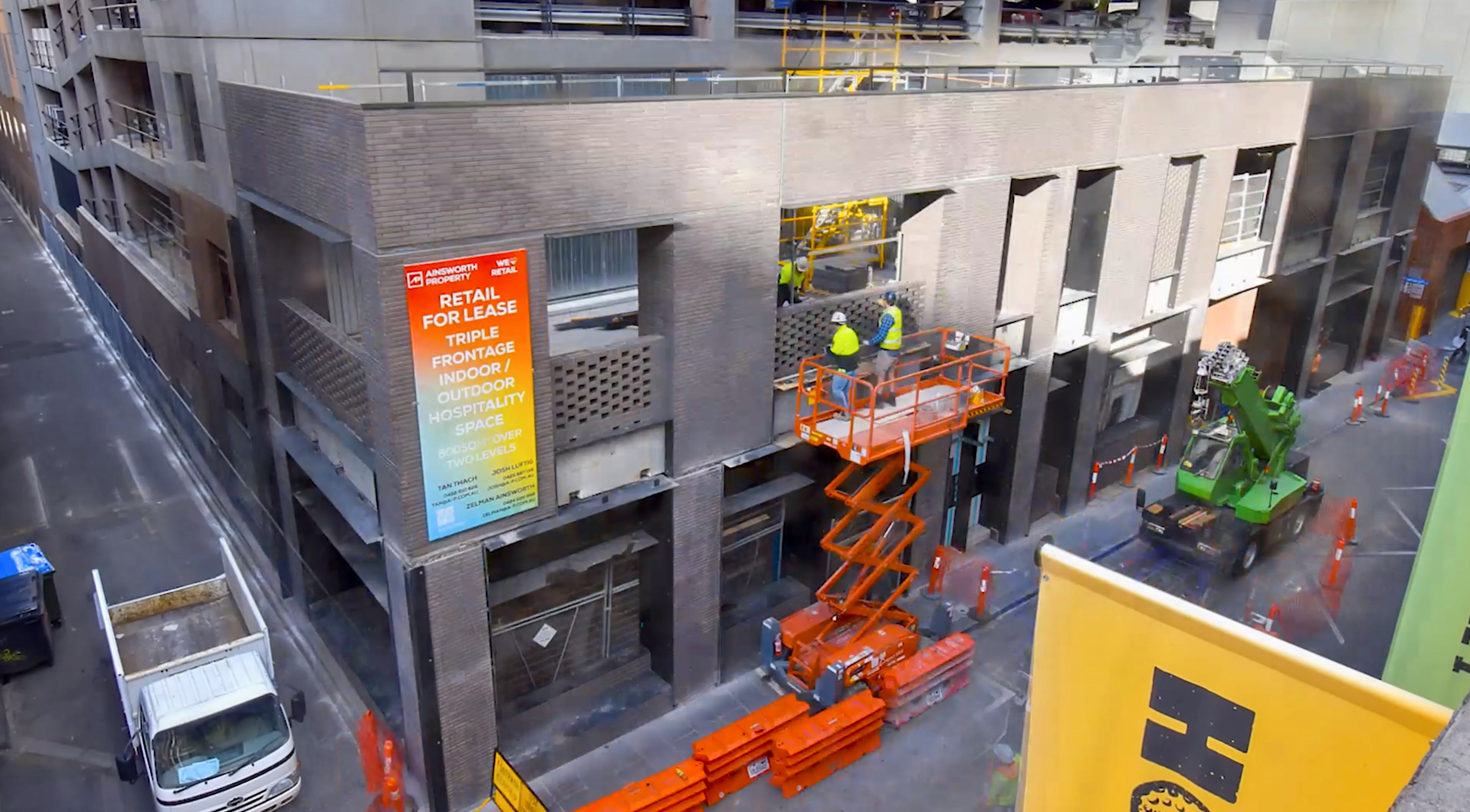 At Capture Point Media, we believe that construction timelapse cameras are the best way to showcase a long-term project.
Time-lapse videos are powerful tools for clients, investors, designers or stakeholders—anyone who needs to see the progress of their project in one place. A time lapse video is a great way to track the changes over time, which can help you better understand what has been completed and what still needs to be done.
We are the number one choice for timelapse cameras companies, time-lapse photography, and time-lapse video production.
Need time-lapse for any project from Melbourne to Sydney? Get in contact with our team today.