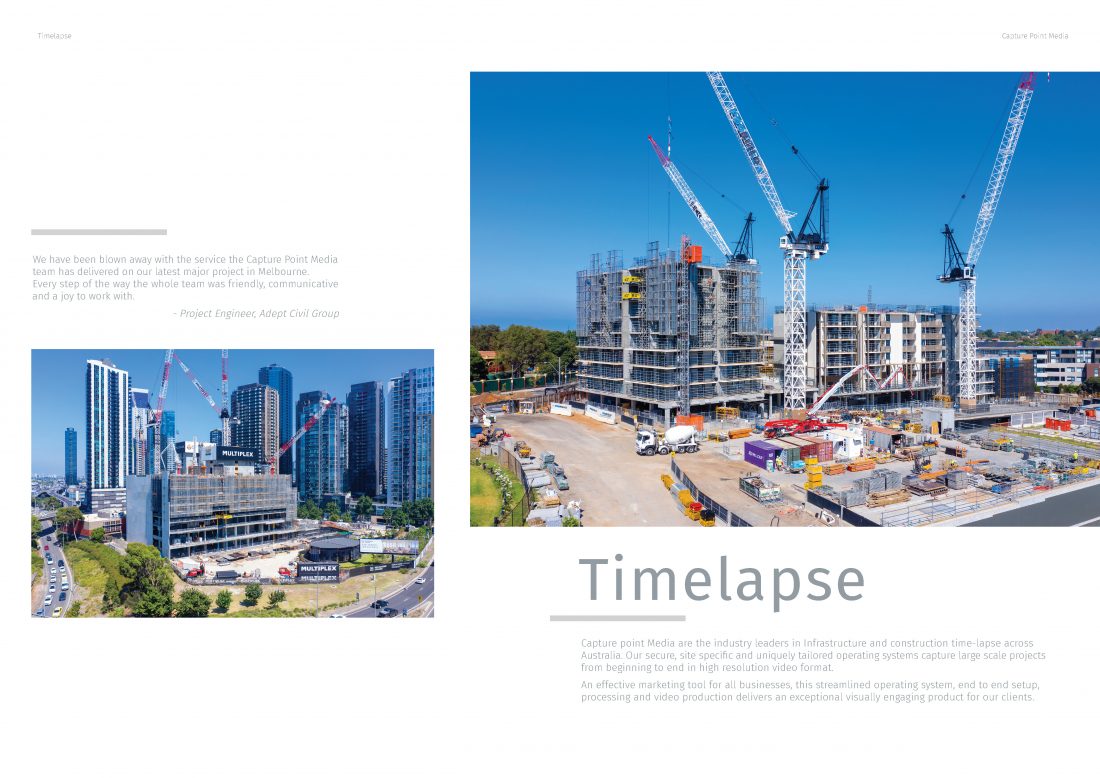 A look inside our digital brochure
Our latest architecture magazine is out. At Capture Point Media, we love what we do. We're passionate about providing the best in professional visual solutions to our clients, and that's why we continue to expand our services.
Our team has been working together for years and has a wealth of experience under our belts. We have covered a lot of incredible jobs over the years and we proudly showcase a selection of these in our digital company architecture magazine.
We are constantly developing new ways to bring the latest in professional visual solutions to all our clients.
Our team takes great pride in every aspect of our work so if you would like a copy of the architecture magazine please reach out to the team today and we will have one sent to you.
Capture Point Media is a photographic and video production company servicing Melbourne, Sydney, and Brisbane. We specialise in architecture photography, long term construction time-lapse videos and drone Imagery.
Our aim is to provide our clients with the highest quality content available by utilising the latest technology and techniques. We believe that every project deserves the best possible results, and we are dedicated to achieving this for every client.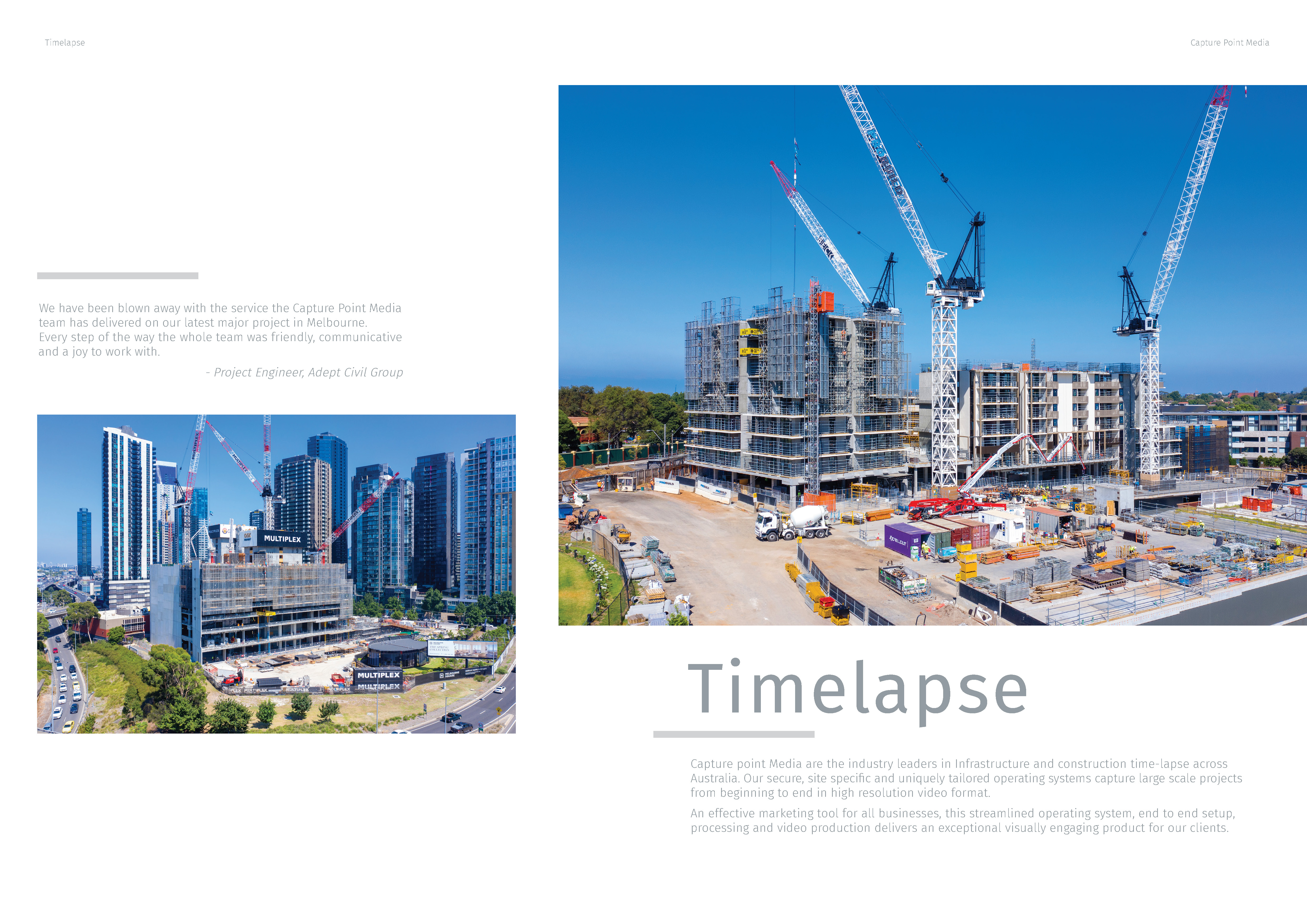 Our professional time-lapse production team are the first choice for construction time lapse, time-lapse video production and time-lapse photography throughout Melbourne and Sydney.
Get in contact with our team today to discuss documenting your next construction project.